Your Lingerie Personality
Lacy and racy or pure and demure? Undergarments are personal, intimate and have a surprising amount to say about our personalities. Whether you know it or not the colours and styles you pick speak of your confidence, attitude and even of your sexuality.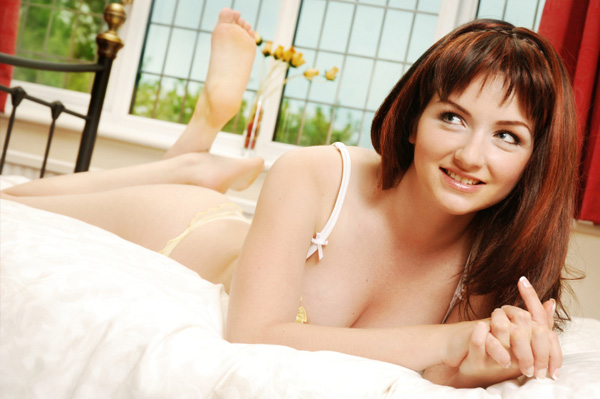 Top it off
Long gone are the days when bras were a hindrance that turned breasts into stiff cones. Today's woman has a broad selection of styles and each means something:
Full cup or t-shirt bra
Women who opt for full cup or t-shirt bras are practical, down-to-earth and choose to express their character with colours and patterns rather than frills, lace and daring cuts. They believe that bras were designed to sit under clothes, and if somebody is lucky enough to get a peak he'll see the full force of their personality.
Demi cup or push-up bra
Styles that draw attention to the bust push the boundaries of flirtiness. Women who favour these styles are confident with their bodies and want to show their assets off. They enjoy being sexy, sensual and making their partners aware that they are women to the full extent.
Lacy bra
Ultra feminine, women who opt for light, lacy, frilly bras aren't as concerned with comfort or practicality as they are with feeling pretty. These women want real romance and although not overtly sexual, have a quiet, confident sensual energy. They use their girly charms to beguile their partners…and it works.
Corset
Women who are drawn to corsets have adventurous personalities and are confident (and a little kinky) in the bedroom.
Singlet
Tomboyish, easygoing and a little quirky, women who wear singlets see comfort and practicality as priorities. They are fun, relaxed and full of surprises.
Knowing your knickers
The top is only half of the equation…read on:
Briefs (granny panties)
Like Bridget Jones, women are aware these are not the most sexy of knickers, but my are they practical! If this is what you wear, your motivation is comfort, not style.
Boy shorts
A little quirky, boy shorts speak of a lively, bubbly personality with an inclination towards the tomboyish.
G-string and v-string
Used to eliminate the pantyline, G- and V-strings are also mighty effective at attracting the opposite sex. Women who wear them are confident and sexual.
Bikini
Modest yet flirty, bikini cuts are favoured by women who don't want to compromise on comfort but still want to feel sexy. They are responsible with a fun core.
Colour me sexy
Do you like bubbly polka-dots, cute paw-prints, sensible skin-tone or provocative leopard-print? Here's what your colour choice has to say:
Black: sexy, sensual and mature
Red: passionate, romantic and sassy
Purple: sensual and seductive
Pink and white: delicate, flirty, innocent and (in some cases) practical
Nudes and skin colours: practical and confident
Bright colours and loud patterns: mischievous, playful and cute
Floral print: delicate, pretty, feminine
Animal print: provocative, quirky, easygoing but sexual
More on sex and relationships
Spice up your sex life
Major sex don'ts
4 Tips to get in the mood