Protecting Your Skin
A culture of year-round beach-going, barbecuing and basking in the sun puts Australians at high risk for developing potentially deadly skin cancer. Couple that with the fact this area of the world has a hole in its ozone layer, and the sun's rays become even more dangerous.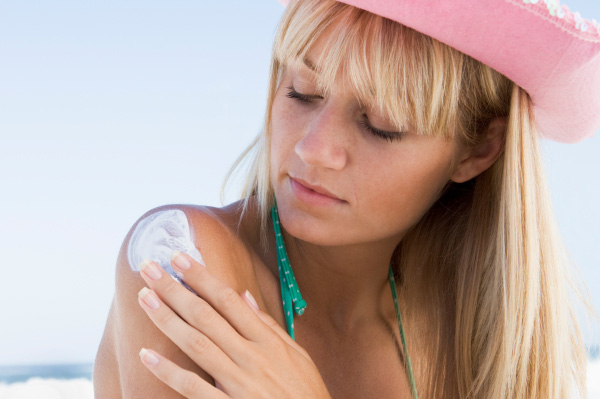 Australia has one of the highest incidences of skin cancer in the world, according to Cancer Council Australia. People develop the disease at a rate nearly four times faster than individuals in the United States and United Kingdom--two in three Australians will be diagnosed with skin cancer by the time they are 70.
Protecting yourself

Fortunately, there are ways Aussies can protect themselves while still spending time in the sun. Sinead Norenius, a licensed aesthetician, celebrity spray tan artist and editor-in-chief of self-tanning blog, recommends wearing SPF-clothing, including long sleeves, hats and sunglasses.
"With so many new protective clothing options now available, you really can help protect your skin and still look fashionable," she says. "Try incorporating one new item at a time: for instance, wear long, loose-fitting clothing while hiking, and especially cover up the shoulders with a peak hat and sunglasses. Protecting your eyes is also extremely important, so always wear good UV/polarized sunglasses."
Check your spots

Australians should go to the dermatologist once a year, or sooner if they notice a suspicious marking or change in an existing mole. They also shouldn't forget to apply sunscreen when it's cloudy.
"As long as you don't need your car lights on to see where you are driving, you are exposed to UV radiation," Norenius says. "I believe people need to change the way they think about protecting themselves and look at it as daylight protection versus just sun protection in the summer or warmer months. You may not feel the UVB rays--burning rays--when it is cloudy, but you are still getting exposure to the UVA rays, which cause the most amount of damage to the skin and are most commonly associated with causing melanoma and other skin cancers."
Norenius recommends applying a shot glass worth of SPF 30+ sunscreen a half hour before leaving the house. People should also reapply sunscreen to risky areas, such as the top of the nose, tops of the shoulders, tops of the ears and the back of the neck, and reapply more everywhere every few hours to ensure maintained protection.
The Australian Government's Department of Health and Ageing suggests these additional tips for protecting yourself from the sun:
Seek shade whenever you can
Don a broad-brimmed hat that shades the face, neck and ears
Wear sun-protective clothing that has a tight weave and is darker in colour to increase protection from ultraviolet radiation
Put on wrap-around sunglasses
Avoid going outdoors unprotected between 10am and 2pm (11am to 3pm during daylight saving time)--this is when ultraviolet radiation is the strongest
More on skin care
Who's at risk for skin cancer?
Is your sunscreen making you break out?
The benefits of paw paw cream