What's In Your Makeup Bag?
Whether you're out gallivanting for a night on the town or you're heading to the kids' soccer practice, there are certain makeup staples you never should leave the home without. With the option to buy particularly small tubes and bottles these days, there will be no reason for you to go without these core makeup items.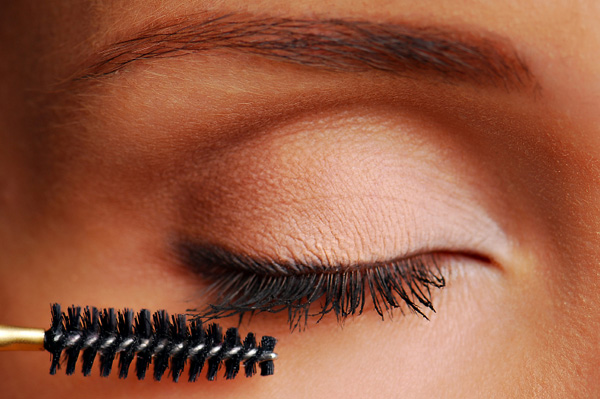 The eyes are the window to the soul
Aldo Celeste, international make-up artist for glominerals, recommends mascara, mascara, mascara! "It adds dimension and focus to the eyes, and opens them up. The best kind of wand/brush is full, and to avoid clumping, the mascara should not be too thick."
Having worked on countless celebrities including Jennifer Aniston, Christy Turlington and Madonna, Aldo says another must-have is a lash curler. "It helps to define and extend the lashes. A lash curler always needs to have a rounded rubber pad, preferably silicone, so that lashes won't stick to it. It's also good to have a retractable spring to prevent lash tear-out."
You glow, girl!
Another item essential to the cosmetic tool kit is pressed base foundation or setting powder. Aldo says this will even the skin tone and create a more flawless-looking complexion, helping you put your best face forward. The goal is to select a foundation that creates a smooth, natural finish and preferably a mineral-based foundation that protects the skin.
Bronzer is another must-have because it's so darn versatile. "In a pinch, you can use it to contour your entire face and eyes. Plus, everyone looks good with a little extra glow. Choose a bronzer that is not too orange and that has buildable colour and coverage," he says.
Let's not forget the tools
To feel and look great, you need the right tools to apply the makeup. If you have only one brush, you'll want a versatile option such as a blender brush, which has a short handle and a full head that can apply a pressed foundation, bronzer or even blush. "Natural-hair brushes work well," he says. "Choose a high-quality brush that will last for years."
Pucker up
Want to add dimension to your lips and pull the entire look together? Pick up some lip gloss. It freshens your look and provides a nice sheen. Aldo recommends finding one that nourishes and hydrates while adding colour and shine.
Illuminate the face
Emily Kumler, president of national specialty cosmetics retailer, PREP Cosmetics, recommends Mario Badescu Rosewater Facial Spray because it does wonders for your skin and doesn't kill your makeup. She also likes Shimmering Skin Perfector from Becca.
"This is an illumination product that the celebs pray no one knows about. This is what gives every glam goddess her natural glow. It shimmers but doesn't shine up the face; it's the perfect way to make skin look naturally healthy and hydrated. It goes on creamy and then seems to disappear. When the light hits just right, your face warms up and you glow."
Skin care essentials
Stephanie White of BecomeBeauty.com also recommends a good cleanser, exfoliator, toner, day moisturising cream, eye cream, and a tinted moisturiser with SPF protection. "You need these skin care essentials to create a 'foundation' so that makeup is applied onto a beautiful canvas. If your skin isn't in good condition -- properly cleansed, exfoliated, toned and moisturised -- makeup can be very aging."
Beauty products have become efficient and easy to use, cutting down on your prep time. Stephanie lists these as your tasks: cleanse, repair and renew the skin -- and most importantly, slow down the aging process.
Put your best face forward
When you focus on mascara, gloss and skin, your staples not only make you look good, they help you feel confident, too. "Good skin and proper makeup is like wearing your favourite little black dress on date night -- you feel confident, sexy and ready to put your best face forward!" White says.
More on summer beauty tips
Get glowing summer makeup
Fresh summer fragrances we love this year
Summer nail polish trends
Keep your makeup fresh in the summer heat