Dress For Your Shape
The secret to a great summer wardrobe isn't the latest trends and credit card-crunching pieces, it's simply dressing to suit your body type. Take the trauma out of choosing what to wear by following these quick tips to nail great summer looks that suit you.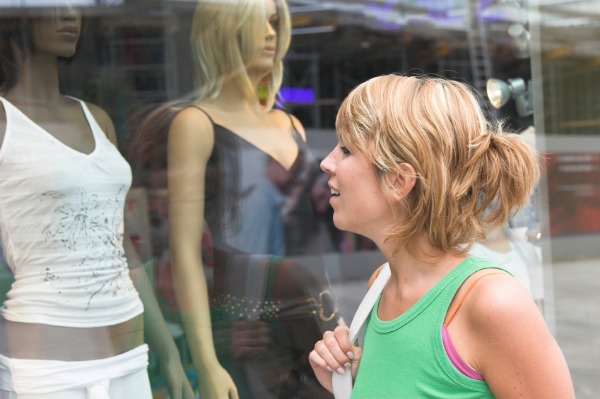 There are a million different body types out there and trying to categorise every one into a few key shapes is virtually impossible. But take a moment to have a good squiz in the mirror and see which of the body types described below sounds most like yours. Dressing for your body shape will take the stress out of shopping and make this summer a breeze!
Rectangle/straight
Your hips and bust are balanced, and your waist isn't particularly defined. You're lucky in that you should fit the same size for tops, shorts and skirts, and most summer dresses will fit your body well. Try to cinch in your waist a little by wearing slim-fitting clothes or adding a belt to a dress. If you've got a muscly frame, add a touch of femininity with cute prints or detailing. Rectangles generally have great legs too, so show them off with some cute summer shorts.
Triangle/pear
Narrow at the top and larger at the hips, you have slim shoulders and arms so can get away with gorgeous summer clothes, like strapless tops and flowing maxi skirts. Your aim is to balance out your top and bottom, and draw the attention up. A strapless dress with a more generous bottom half will also look great. Avoid uncomfortably short shorts or tight skirts and rather go for A-line skirts you enjoy wearing. Also look for tops with wide necklines or attention-grabbing detailing to balance out the hips, and look for full skirts and dresses. If you're busty, get your bra properly fitted to ensure you're wearing the very best size for you.
Inverted triangle
Whether you've got a larger bust, broad shoulders, or both, inverted triangle shapes are generally top-heavy and taper down to a narrow waist. The trick to dressing well is balancing out your lower half by buying separates that add curves to your hips while defining your waist. Draw the eye down by choosing dresses with attention-grabbing hemlines or a cute pair of summer sandals.
Hourglass
You've been blessed with the screen siren look -- bust and hips balanced and a defined waist. Play on your curves and choose clothes that work with them, not against them. Avoid oversized, shapeless or baggy clothes. Always make sure you've got a well-fitted bra and opt for wrap dresses and high-waisted skirts or shorts.
Round
If the first place you gain weight is your belly, or if you're still battling a few extra pregnancy kilos, your aim is to elongate the figure and create some curves. Choose clothes that are loose around the stomach but a closer fit around the other parts of your body to show off your best features. Summer shift dresses and tunics, as well as high-waisted and babydoll dresses skim beautifully over the problem area. Pleats and bouncy sleeves may also help to balance out your figure and avoid tight belts or cinched waists if you can. Show off your legs if you're feeling up to it!
MORE TIPS on clothes
Best summer clothing storage solutions
Style don'ts
Buy clothing now & save money later