Lasting Lippie
Learn the tips and tricks to make your lipstick last all day without you having to run to the ladies' room every five minutes to reapply. Long-lasting colour is here.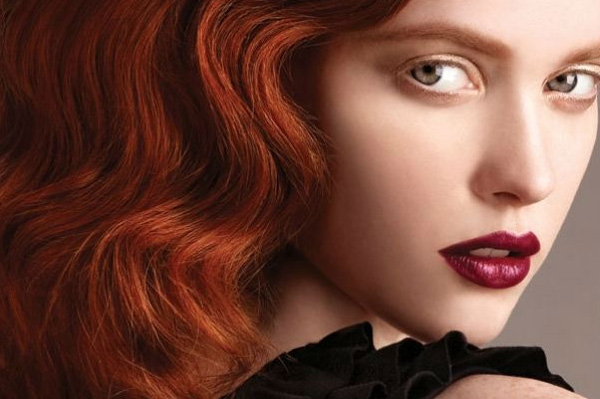 Prepare your lips
Smooth, primed lips will help your lipstick cling to your lips and stay put for longer, so indulge in a little lip exfoliation every week or so. You can either apply a lip mask in small, circular motions or simply rub your lips gently with a soft toothbrush and some warm water. This bit of exfoliation should help you get rid of any dry skin and dead skin cells and will keep your pout extra soft and smooth. The skin on your lips is thin and sensitive, so it's extra vulnerable to drying out. Wearing lipstick on a regular basis can also dry your lips out over time, as can the usual dehydrating culprits like cold wind and air-conditioners. Apply a bit of Vaseline or paw paw ointment5r4d to keep your lips moisturised and of course, rehydrate by drinking plenty of water.
Prime lips with lip balm
Just like your foundation benefits from having a primer or moisturiser to cling to, your lipstick also loves a bottom coat. Apply a quick coat of lip balm before you pop on your lipstick so you can smooth the surface and help your product to last longer.
Line your lips
A lip liner will also help your pout to retain colour if your lipstick starts to fade. Trace around the outside of your lips, working with extra special care around your cupid's bow (the V at the top of your lips), and blend the colour into your lips. Make sure you don't extend the liner beyond the edge of your lips and keep some makeup remover and wipes handy to correct any mistakes. The liner won't only give your lipstick something to hold on to, but it will also help prevent the colour from bleeding beyond your lips.
Apply your lipstick
Now's the time to apply your chosen lippie! When you're shopping for a good product, check the labels and look for a lipstick that's specifically designed to offer long-lasting colour. After the first coat, blot by placing a tissue between your lips and pressing them together. Apply a second coat and blot again.
Apply lip gloss
For the final (optional) step, apply a quick coat of lip gloss to help protect your lipstick. Be careful to only dab a little product on so you just give your lips a slight sheen. If you want to make them look plumper, apply a dot of shimmery gloss in the middle of your bottom lip.
More makeup tips
Winter 2010: How to get the best 'stained lips' look
Makeup tricks to make your eyes pop
Expensive makeup that's worth the price