Go Ahead,
Pamper Yourself!
Basic simple beauty products are fine, but an indulgent splurge on something special is great once in a while. Splurge on a beauty product that makes you look and feel terrific!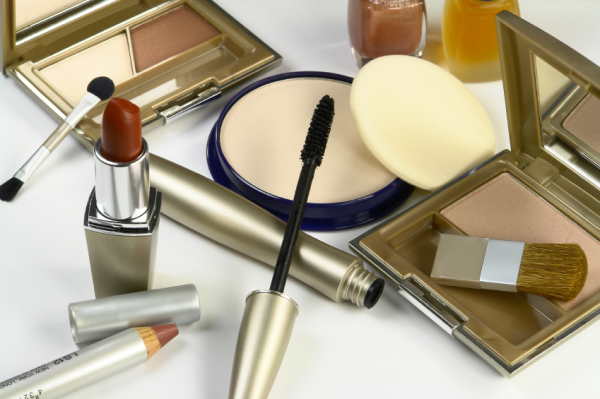 Splurge or save? Many women are big believers in simple, basic beauty products. But who doesn't enjoy a little splurge now and then! It's nice when you can indulge in a product that helps you look great and feel better about your appearance. While none of us really need a $500 moisturiser, there are still some luxurious beauty products that are worth their higher cost. Here's a look at some favourites.
Hair care
A basic blow dryer and curling iron or flat iron will do the job, but higher quality products cut drying and styling time way down and can really make a difference in silkier and shinier hair. If you're spending more that 15 minutes fooling with your hair in the morning, this is a very worthwhile splurge. The T3 Evolution Tourmaline Blow Dryer dries your hair fast, but doesn't dry it out. A great quality flat iron will last for years, and straightens your hair with just the ideal amount of heat. One of the best is the GDH IV Styler at Sephora. Other great stylers include Farouk CHI and Solano's HAI. Both can be found online for under at Amazon.com.
A hot cult favourite for many reasons, Moroccanoil Oil Treatment really delivers on silky, fuzz-free hair. It's rich, loaded with argan oil and is an excellent treatment that brings out the best in all types of hair. A bottle will last you for months!
Skin
Women with oily or combination skin swear by Bare Escentuals Bare Minerals, and the best value is the Get Started Complexion Kit. It includes 2 foundations, 3 brushes and an instructional DVD so you can mimic a perfect application. It covers blemishes and won't slide off, even on greasy skin. It doesn't clog pores either. The powder to accompany these foundations is called Mineral Veil -- it's light and easy to wear, adding a flawless finish that sets your makeup.
High quality makeup brushes do make a difference, so if you've been getting by and making up with the little brushes that come with your makeup compact, treat yourself to a great tool. MAC's Angled Eyeliner Brush #23 costs $17, but you'll suddenly be able to get that eyeliner on precisely and right along your lashline. The MAC Bronzer Brush #48 blends makeup perfectly. Good brushes will make applications simple and flawless, and they last forever if you take care of them.
Find your perfect blush colour -- Nars blushes are really unsurpassed in quality, and they're an affordable splurge if you consider that you'll wear them every day. Creamy and kind to the skin, they give you a more natural flush than most other blush brands. These blushes -- including a favourite called Orgasm - are too pretty to resist!
More beauty tips
Best summer looks for your body type
Valentine's Day makeup
Fresh summer fragrances we love this year