Treat Yourself! The Best Spa Splurges To Try
The very best spa splurges! Treat yourself to a spa service that's great value for money. Here's what to indulge with...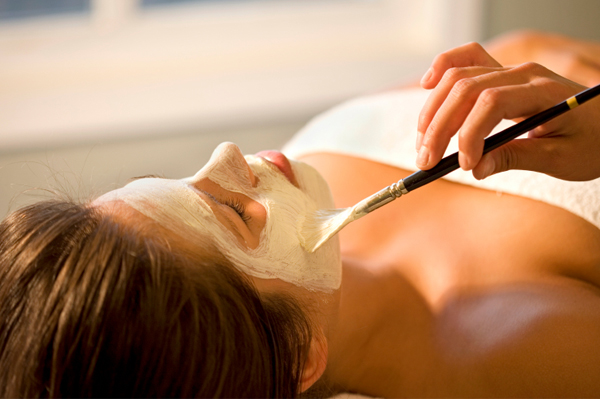 If cost were no consideration, most of us would love to spend a few days at a spa trying all of the treatments and services and being pampered like a star! It's fun to imagine, but in the real world we choose more carefully and keep cost in mind. But, once in a while, we all deserve a spa treat! The next time your girlfriends call for a spa day, these are the best splurges to enjoy!
Skin Fit facial
This is an all-inclusive facial that resurfaces, brightens and tightens in under two hours. It includes a glycolic exfoliation and detoxifying mask, followed by a micro-current treatment called NuFace that stimulates the nerves to tighten facial muscles. The facial reaches a finale with a high-performance serum applied around the lips and eyes to diminish tiny lines and wrinkles. Most women say that they see instant results, making it a worthwhile splurge.
Waxing
Get waxed at the spa. It's a messy treatment that's best and most safely done by professionals. Ask that your technician uses a hard wax, and get smoother skin and results that last longer. Some spas will even use a numbing agent pre-wax so the treatment isn't so painful.
Deep tissue massage
The benefits of a deep tissue massage are numerous: an increase in blood and lymph circulation, removal of toxins and lactic acids from tight muscles, lowering of stress hormones... it's all those helpful endorphins being released! You'll probably notice improved sleep and better digestion in the days after your massage. This isn't a treatment you can do for yourself, but a deep tissue massage will make you feel amazing and stress-free. It's definitely worth the cost.
Hard skin removal
Oh, your aching feet! Charging around town in your sky-high heels can give you corns, calluses and bunions. Let a professional get them in shape and remove hard skin build-up. Home treatments with harsh alkaline-based products and slicers just can't accomplish what a spa can. Get a spa treatment that will treat your tootsies tenderly and leave them soft, smooth and pretty!
Deep skin cleansing
A splurge that will make your home-administered facials more effective is a deep skin cleansing by a professional aesthetician. You'll see a visible difference right away and be able to maintain clearer, brighter skin at home when you ocassionally splurge on this treatment. Your skin will be nourished and squeaky clean without feeling dry. It's so good for your complexion that it doesn't seem right to call this a splurge!
More on what to splurge on
Beauty products you should splurge on
Designer pieces to splurge on
Expensive makeup that's worth the price