Rekindle The Flame
So your relationship is going smoothly and you're happy, comfortable and... let's face it... probably a little bored. Find out how to spice up your sex life with these tips.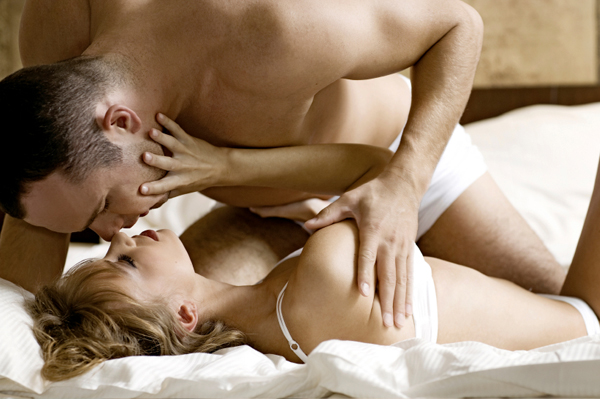 Meet again
When you feel like the excitement has left the bedroom, it's often related to how you're feeling about your relationship in general. Have things fallen into a comfortable, easy-going routine that means you're no longer challenged or learning new things about your partner? It may be time to shake things up again. Remember when you first started dating and all the dishes went unwashed and the phone calls went unanswered? Well, we're bringing that feeling back again...
Think about how you saw your partner when you first started dating. What did you love about him? What gave you goosebumps and sent chills up your spine? Try to rekindle that love and see him in a new, exciting light as the sexy guy you once met. Be inspired to put a little extra thought into your appearance again and to make an effort to spend time with him. Let him know exactly what you love about him and the compliments should start flowing both ways (and one of the quickest ways to put us in the mood has got to be flattery)! The key is to bring back those new relationship jitters and recreate the lust you once felt for him.
Break the routine
Like most busy women, we have our days pretty well mapped out, from the moment we wake up, to our beauty routines, getting to work, our exercise regimen and our wind-down time at night. But sometimes predictable can be boring. Break the patterns of your day and focus on spontaneity. Remember how to live in the moment and instead of putting off sex because you've got an early start in the morning or you just applied your make-up and styled your hair (admit it, you've thought it... ), have sex exactly when and where you feel like it. It doesn't just have to be a night-time activity in bed, steal a quick moment during the day around the house and bring the fun back into your relationship. If the actual act of sex has also fallen into a predictable state, make an effort to focus on foreplay and tease each other more. Don't be shy to try new positions or set fun new rules -- change can be a very positive thing!
Make time for each other
Reality can be a serious mood killer. If you've spent the day rushing after the kids, being slammed in work meetings and then cooking dinner, the last thing you probably feel like is sex. But what about if you hired a babysitter and your husband took you out for a fancy meal? Now we're talking! Don't underestimate the importance of trying to impress and please each other, even after years of marriage -- after all, couples should never stop courting! Set a rule, such as every month you'll go out for a romantic dinner together. Put it in the diary and make a permanent booking with your babysitter. Now, time for lingerie and dress shopping...
more relationship advice
An office realtionship: Is it a good idea?
Can a one-night stand help your relationship?
Younger men and older women