Rekindle The Friendship
Sometimes life just takes over and days turn into weeks, months and years -- and all of a sudden you realise you've let certain friendships slide and distance has grown between you. If you're wanting to rekindle a friendship, consider these steps to help reconnect with old friends.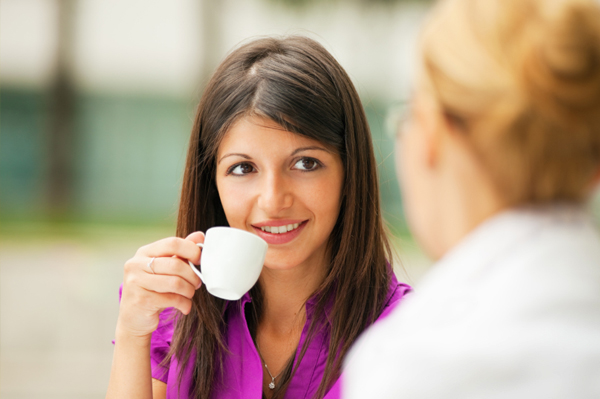 Consider the reasons for the falling out
Think about why you and your friend drifted apart in the first place. Was she being a toxic friend, a bad influence or was there some other conflict that made you decide you were better off not being her mate? Or vice-versa? Or was it simply a case of both of you having busy lives with too much to do and not enough free time to catch up? You need to decide if a rekindling of the friendship will be beneficial to both of you. There's no point getting involved with a friend who doesn't have your best interests at heart. Will she make your life better and treat you well? If the answer is yes, it's worth a shot, but if not then you may need to realise it's not worth getting hurt again.
In addition, you should also consider whether your friend would be interested in reconnecting. If too many harsh words were spoken, she may not feel it's possible to go back to being friends again, as you once were.
Get in touch
If you decide you really do want to get in contact with your old friend again, you have a few options: 
Find her online - A brief email or Facebook message could be a good way to test the waters while still giving your friend the option to accept or decline. Let her know you've been thinking about her and that you'd love to reconnect again. If you haven't seen your friend for a long time and can't find her on Facebook, you might be better off searching for internet groups such as her old school, university or reunion websites.
Pick up the phone - If you can't locate her on the internet, get out the trusty old phonebook and search for her (or even her parents) in there. Keep your phone chat short and sweet, and be sure to let her know that you've missed her and would like to meet up again. Picking up the phone and making the first move can be scary, but is usually worth it.
Meet up - Start small and make a plan to meet up for a coffee, lunch or a movie. If you both have children, you could even take them on a fun group outing together, like to the park, beach or pool. This will help take the pressure off the conversation and will make the reunion more light-hearted.
Deal with the conflict
If the two of you had a falling out that you need to discuss to move on with the friendship, gently raise the subject and suggest you speak about it at some point. Be open to her views and listen to her thoughts and opinions without jumping in with your own argument. Reconciliation is two-sided, so ensure you both have a chance to share your thoughts. Accept your role in the conflict and look for a solution, rather than trying to pin the blame on someone.
If your friend decides that she can't move on, accept and respect her decision and give her space. Just like with a relationship breakdown, it's important to be thankful for what you did have, and try to move on. You can't change how someone else thinks or feels; you can only learn to accept their decision.
Keep it up
Now that you've reconnected, make an effort to keep up the friendship. No matter how busy you get, schedule regular catch-ups in your diary and mark them in as you would for important work meetings. Even a phone call once a week is better than nothing. Respect the friendship: be open and honest and be a good, supportive friend.
more friendship advice
Ways to make new friends
Can men and women be just friends?
Greg Ham's passing, friends speak out