Sometimes It's
The Little Things
Life has a tendency to get in the way of love sometimes. Stay close to your spouse by incorporating simple habits into your day. Keep reading for three simple things you can do to bring you closer.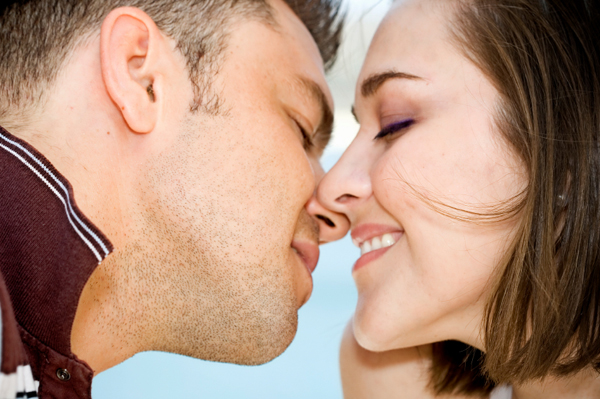 Let's face it – life and romance don't always go hand-in-hand. With work, errands, projects, friends and family obligations, it seems your husband or significant other is last on your list. If you can't remember the last time you had an actual conversation, maybe it's time to step up your game. Relationship expert Dr. Phil says, "Even small things will accumulate over time and make a difference. Find a quiet moment each day and come up with a specific goal to improve your relationship, whether it's calling your spouse during the day just to say hi, or telling your mate that you love him or her more often." Here are three ways to keep that connection strong.
Be a friend
Sure, you see that handsome man you adore when you look at him. But look deeper, and there's a friend lurking underneath it all. To connect with your man, think of how you treat your friends. See a funny story online while you're at work? Forward it to him with an added comment. Memorize that silly joke your co-worker told because you know your husband will die laughing. Invite him for coffee on a Saturday morning, before errands. Friends find little connections to each other without expecting anything but a smile or laugh in return.
Touch often
When life gets busy, we tend to rush past each other – roommates at best. Maybe you don't have time for "that" kind of touching, but there are many ways to incorporate touch into your small moments.
Debby Herbenick, Ph.D., M.P.H., says, "Not only can touch promote the release of oxytocin (the sometimes-called "bonding hormone" or "feel good hormone") but psychologically touch can be a way to help someone feel love, cared for, reassured or desired." Make the effort to hug and kiss him when you part in the morning, and again when you meet back at home. Take his hand for a moment while you're riding in the car, or simply put your hand on his arm while he's talking. Small touches add up.
Listen
You may think you always listen, but it's easy to start tuning out when your to-do list is a mile long. Whatever small amount of time you have to chat, turn off your cell phone and really listen. Asking a few specific questions about his day helps you connect with that part of him you don't see all day.
Keep your connection strong with simple gestures – they go a long way.
More marriage tips
3 Thing to ignore in your marriage
5 Ways to keep your marriage strong
Exotic honeymoon ideas