The Weekend Essentials For All Budgets
There's a nip in the air and winter is just around the corner. If you need to limit your winter wardrobe to just three winter essentials. Here is the lowdown on what you need and where to find it at all price points.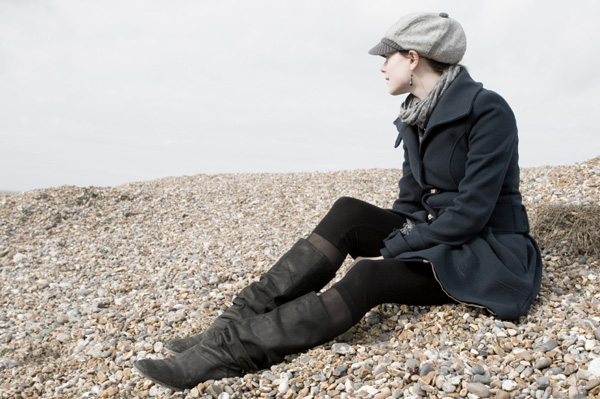 Boots
It's the weekend, time to ditch the heels and pull on your boots. Long or short, both boot styles are working this winter. Ankle boots look great with leggings, skinny jeans and skirts above the knee. If you prefer long boots, you can tuck in your skinny jeans or leggings or wear them with skirts or dresses, preferably below the knee. If you're doing the kid's soccer or netball run on the weekend, throw on a flat, comfy pair of boots with jeans or leggings and you're away.
For stylish boots, try these on for size,
I love Billy Pria Tan boots $89.95 at Styletread.com.au
Wittner Banner booties $149.95 at Wittner.com.au
Country Road Lilli Classic Boot $299 at countryroad.com.au
Jeans
Whatever your size or shape there is a pair of jeans just for you. For petite ladies, skinny jeans or jeggings are still very much on-trend. For those looking to disguise a muffin-top or tummy, choose a pair of jeans with a higher rise. Boot-leg jeans can balance out a bigger bottom or hips and choose a dark blue or black jean for a slimming effect. If you are ready for a bit of fun, coloured jeans are a great way to add a pop of colour to your wardrobe. It may take some time to find the perfect cut, colour and style, but once you do, you won't want to live without this style essential.
Check these out:
Petite girls check at Paige Verdugo Jeans @ Birdsnest
For curves look at Jag Mid Rise Boot Leg Jeans @ Birdsnest
For a pop of colour see Bettina Liano Ace Colour Lust Jeans in Red @ Bettina Liano
Scarves
A scarf can turn an outfit into an eye-popping ensemble. Adding colour and interest, a scarf is a must-have accessory for any wardrobe. Scarves are also fantastic multi-purpose accessories -- keeping you warm and stylish!
Knit scarves: Check out the loop scarf from Seafolly at $49.95 and the colour block scarf from Country Road, also $49.95
Silk scarves: This season I'm in love with Nancybird. The fish scale long scarf is $95. Gorman's traveller scarf is also lovely at $149 from Gorman.
Boots + Jeans + Scarf = one stylish outfit.
Put the three elements together with a tee and knit and you have the perfect weekend winter outfit combination!
For more style tips and tricks:
Winter fashion trends
Everyday autumn style: Wear your jeans with confidence
Slimming winter styles