Beauty bang for your buck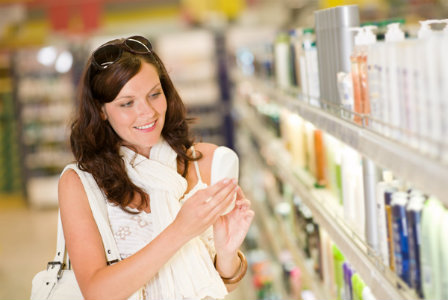 There are some seriously sexy beauty buys that don't cost a lot and are great bargains given how well they work! Try out some money-saving products that deliver great results without requiring you to spend a lot of your hard-earned cash.
Beauty bargains that make you feel amazing!
Inexpensive beauty products can deliver big style bang for your buck!
Body beautiful
Summer-tan legs and a smoother look? Nivea Sun-Kissed Beautiful Legs for about $10 gives your gorgeous gams a soft and sun-bronzed look and helps conceal stubble if you haven't had time to shave. And why not try a body wash that does double duty as a shave gel? Several brands are formulated with a rich lather that gets you squeaky clean without clogging your razor blade so you can multitask in your morning shower. Rainbath Shower and Shave is just $8 at most major pharmacies.
Polished up
A manicure and pedicure makes you feel great, and looks sexy and sophisticated but still modern when done in a bright polish colour. Do your own at home, and experiment with some hot new tint options. Good pharmacy brand polishes cost $4-$10, and at that price you can afford to try something new. Start with a true red, a hot pink and a perfect summer coral. Don't forget to add a clear topcoat to make your mani/pedi last.
Eyes
If you want your eyes to be the stand-out feature, make your lashes lush with two coats of mascara. Blue and brown eyes get extra attention with a switch from basic black or brown mascaras to a deep navy blue. It's a subtle and sensational way to update your look! Try a glittery mascara formula that comes in four gorgeous colours. Cover Girl Lash Blast Luxe is $8, and adds some sparkle while it darkens and thickens lash appearance.
If you don't have time for makeup, a touch of highlighter on the inside corner of the eye, the top of the cheekbone, and just below the brow gives your face a fresh, wide awake look. With N.Y.C. Sparkle Eye Dust in Opal Sparkle, that's a lot of bang for $4.
Lips
Luscious lip colour is a must, and many brands are in the $10 range, allowing you to experiment and find a signature tint. But to keep your lips soft and supple, spend just $3 for Burt's Bees Replenishing Lip Balm with Pomegranate Oil. This company was into natural ingredients before it became in vogue, and their lip balm uses beeswax as a main ingredient so lips are protected without feeling waxy and coated.
Hair dos
It's hard to find one hairspray that works on most types of hair, holds without feeling stiff and heavy, and can be combed through after spraying. For $8, Sebastian Shaper Fierce Hair Spray does all that and tames the fly-aways, yet doesn't weigh hair down or carry a heavy scent.
Quick tip
Basics like Q-tips, hand lotion and shampoo are often cheaper at the drug store and their quality is good. Don't spend more than is necessary!
More beauty tips
Makeup bag essentials
Blush vs bronzer or both?
5 Oils for beautiful skin