Skin care during menopause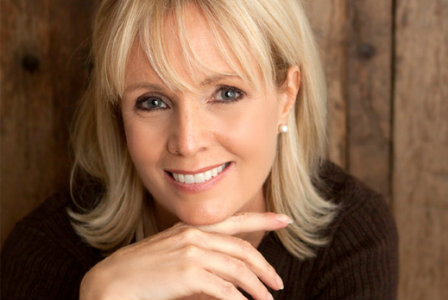 Menopause affects virtually every part of a woman's body. We have all heard of the hot flushes, the mood swings, the weight gain and even the reduced libido. But we don't always hear about the changes to a woman's skin as she enters this period of her life.
Be prepared for Changes in your skin
Why our skin changes during menopause
According to Dr Diana Howard of The International Dermal Institute, menopause affects not just our internal bodies, but our skin as well. During menopause, all major organs within our bodies undergo significant changes, including our skin. Our body's hormone system greatly reduces its production of estrogen. The most common areas women experience skin changes is on their face, genitals and legs. The reason these areas are affected is because they have more estrogen receptors than other parts of the body, hence, they suffer more from the lack of estrogen travelling around our system. So what are some of the more common skin changes one can expect as she enters that period of her life politely described as "The Change"?
Dry, thinning skin
Our skin begins to thin out due to the diminished production of collagen -- that naturally-occurring substance within our bodies that plumps up our skin, giving a youthful, wrinkle-free appearance. As our skin thins out, wrinkles increase. In turn, the thinning skin loses its ability to hold moisture, leading to increasingly dry and rough skin. For many women, this leads to itchy, flaking skin. Increased daily water intake and daily moisturising can help to combat these symptoms.
Pigmentation changes
Often referred to as age spots, pigmentation changes also occur in our skin. They predominantly appear on the face, although they may also appear on the neck, chest and arms. Skin pigmentation changes occur due to the lack of estrogen, which is required to monitor melanin. We begin to have increased levels of melanin in our bodies, and this comes out as dark spots or patches on our skin. For some women, these dark spots can be quite visible. The good news is that there are a number of products available for women that help to combat these age spots, such as Garnier's Dark Spot Corrector.
Acne
We may remember back to our teenage years when we were battling with those adolescent acne issues. Well, they can often return during our middle-aged years. Just as it was when we were in our teens, it is the result of testosterone in our bodies that brings about oily, acne-prone skin during menopause. It is due to the decreased estrogen that testosterone starts to have more of an influence. During menopause our skin can take on an oily sheen, with pores becoming blocked, leading to acne breakouts. A healthy diet full of fresh fruits and vegetables, omega-3 fatty acids, vitamins and minerals, as well as increased daily water intake can certainly help in dealing with adult acne issues during menopause. Fortunately, there are various skincare products available for women dealing specifically with adult acne issues.
When we are better able to understand our bodies, especially during that rollercoaster ride that is "The Change", we can go a long way to combating the common skin issues that many women face during this period of life.
More tips on how to deal with skin problems
Best ways to cover acne for your skin type
Bargains in anti-ageing products
Keep your skin hydrated