Smoky eyes for every day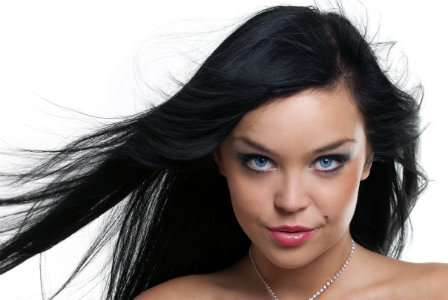 Glamorous but not too dramatic, golden smoky eyes are the perfect evening look for those balmy spring and summer nights. Follow this step-by-step guide to pretty bronzed peepers and get ready to make it your staple look this season.
A guide to pretty bronzed peepers
Sometimes an ashy smoky eye can be unflattering, heavy, or a little over the top. Enter its sister, the golden smoky eye. Created with shimmering bronze and gold colours, this eye make-up look is more adaptable to everyday life.
Thanks to its combination of warm colours, the golden smoky eye is gorgeous, universally flattering and, best of all, known to make eyes look bigger and brighter.
Before you start working on your eyes, apply a base to your entire face to ensure you have an even skin tone. In the make-up commandments, primer is the one step that should never be skipped. You can use a moisturiser or an actual primer, as both serve the same purpose of prepping your skin to absorb make-up without dirtying your pores. After you apply your base, wait 10 minutes before reaching for the foundation. Although foundation isn't necessary every day, with this look it's recommended -- that even coverage and extra warmth will do wonders to enhance your eyes.
Now that your face is done (for now), you can turn your attention to the eyes. Firstly, apply an eye shadow base, preferably one that doesn't have much of a colour. This base serves to prep your eyelids to both absorb and accentuate the washes of colour you'll be applying later. Primers also help with staying power -- get in the habit of applying it every time you wear eye make-up and you won't need to worry about touching up your look throughout the night.
Take a creamy brown eye pencil and line your upper lid. Don't worry about making the line too perfect or defined, as you'll only be smudging it in a few minutes' time. When you're lining, try and flick up slightly at the outer edges as if you're going for a "cat's eye" look. It's a simple trick, but it really helps to widen and brighten your eyes. After you've lined, take a small pencil brush and smudge the line all the way across.
Next, choose a light gold, shimmery eye shadow from your palette. Using a brush, swipe it over your lid, but take care not to cover the smudgy brown line you just created. You need that definition close to your eyes in order to achieve the "smoky" look. Instead, focus on the area above that line and up to your brow bone. This step helps to create an even canvas to build up on.
Take a dark matte brown eye shadow and, using the pencil brush, apply it in the same areas as your eyeliner. Then, smudge it in -- honestly, one of the best parts of this look is that it really doesn't demand perfection. This smudging technique is what creates the smoky effect. Remember, try not to go near the inner corners with your dark eye shadow. There will be more on this later, but it's always better to go for shimmery gold eye shadow in the corners of your eyes, as this helps to open them and achieve that "bright-eyed" look we all know and love. After you've applied the dark eye shadow, take a big floppy brush and blend it all in. Focus on blending on the outer edges.
Now that the upper lid is done, it's time to work on the lower lash line. Grab a light brown eye shadow and, using your pencil brush, apply it to the lower lash line. Start on the outer corner and then follow the line until your bottom eyelashes end. In other words, don't go all the way to the inner corner. Since you're using eye shadow, it will go on quite thickly, but don't worry about reining it in -- that's the look we're going for. On a traditional ashy smoky eye, this technique can sometimes be unflattering as darker colours on the lower lash line draw attention to things like the circles under eyes. However, with the golden smoky eye, it has a beautiful and elegant yet casual effect.
Grab that first golden eye shadow that you used to cover your upper lid. Using a pencil brush, dab it around the edges of the eye shadow line you just applied. This hint of gold is what amps up the metallic part of this look and it also creates luminosity -- and who doesn't want that? Again, be careful not to go all the way to your tear duct area with colour. Next, take a really shimmery, really gold eye shadow and pat it on your inner corners. After this step, say hello to bright, wide open eyes! Also apply this colour just on your brow bone in the area where your eyebrows thin out.
To polish your golden smoky eye, line your bottom waterline with a brown eyeliner. Pot or pencil eyeliners are both great options. Don't go overboard with the eyeliner as too much can make your eyes appear smaller -- all you want is some definition. Finally, apply one or two coats of mascara, wiggling the wand up as you go for extra length and volume.
With the golden smoky eye, it's important to keep the rest of your face fresh and simple. To avoid looking washed out against all that smokiness, you'll need some colour on your cheeks. Apply a wash of bronzer for a healthy glow and top off the look with a nude or pink gloss.
Check out how to get everyday smoky eye make-up
More about eye make-up
Make-up tricks to make your eyes pop
Mastering different eyeliners
Make-up bag essentials