Statement colours
Forget pale pink and white. There's nothing stuffy about a French mani in edgy, on-trend shades, and you can adapt the look to fit your style or the season. Turn to the Spring 2012 Pantone Fashion Color Report for colour inspiration. You could settle on two coats of saturated orange with tips in cobalt blue.
A pop of polka dots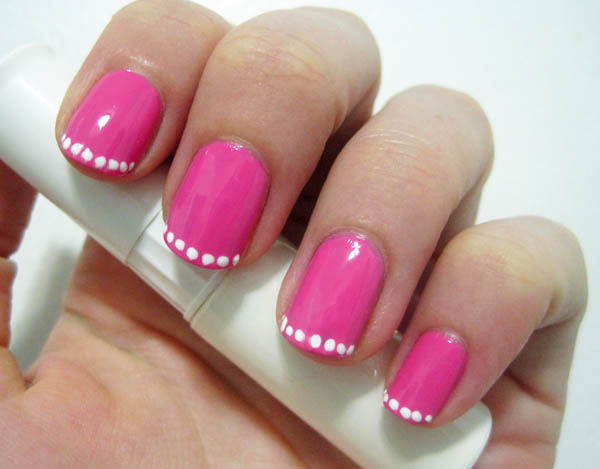 Polka dots are playful and fun, and they're easier to pull off than you may think. You can use a dotting tool or a nail art pen, or you could simply look around your house for a pointy-tipped object. Cotton buds, paper clips, push pins, or even a sharpened pencil will do the trick. Collect a very small dot of polish on the tip of your tool and carefully dot the contrasting color across the tip of each nail. The example uses a creamy medium pink, and a white nail art pen to create the dots.
Glossy vs matte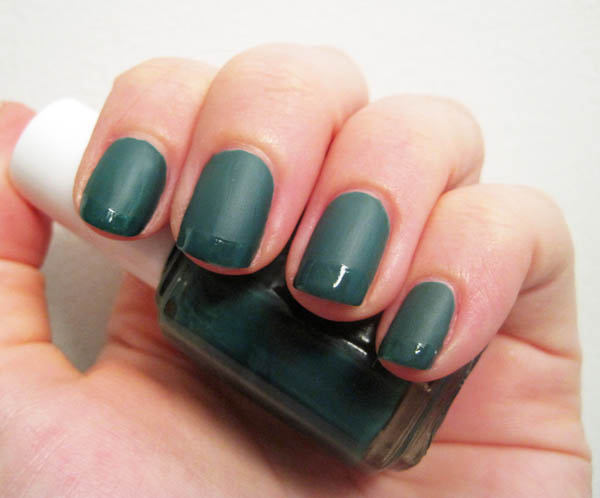 Have you tried a matte top coat yet? If not, get ready to essentially double your nail polish collection in an instant. For this subdued French manicure, add a matte top coat to the bottom portion of your polished nail, leaving the tip glossy to create a contrasting finish.
A few tips to master your French manicure
For perfectly precise tips, use binder hole reinforcement stickers or Scotch tape to stencil off the tip of each nail. Just make sure your base colour is completely dry before you apply the stickers -- you don't want to smudge or pull off the polish underneath.
If you go freehand, try making short vertical lines across the tip rather than a single horizontal swoop across the entire nail. You'll have more control this way -- especially when painting with your non-dominant hand.
Don't forget to use a base and top coat. A base coat is like a primer for your nails, setting a solid foundation for polish, while the top coat is like make-up powder -- it adds protection and staying power for a long-lasting mani.
No matter what kind of manicure or nail art you're trying, clean-up is an essential step to achieving salon-quality nails. After you finish painting, dip a small brush (a slanted eyeliner brush is a good choice) into nail polish remover and run it along the edge of the entire nail. This will clean up any polish that has strayed outside the lines and will create a crisp line at the cuticle.
More about nails
Top 10 products for nail health
Top 10 ways to get healthy nails
Tips for long-lasting nail colour