A Prince And His Princess
England's Prince William has finally put a ring on it -- long-time girlfriend Kate Middleton's finger, that is. After dating for nearly a decade, Prince Charles and Diana's eldest son and the pretty brunette, both 28, will wed at some point next year. The couple met while attending St Andrews University in Scotland.
William proposed with his late mother's engagement ring, a large 18-carat sapphire encrusted in diamonds, reports PopSugar.com.au. William said the move was a way to honour his mother, who died in a Paris car crash in 1997.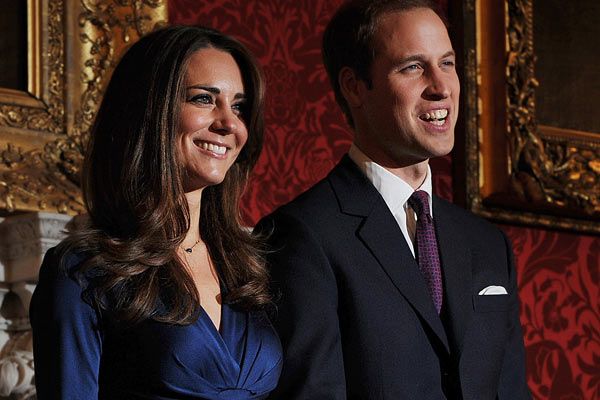 "It is very special to me. It was my way to make sure my mother did not miss out on today and the excitement that we are going to spend the rest of our lives together," he said.
The Comparisons Begin
Even though she hasn't even officially joined the Windsor family, media outlets are already comparing Middelton to Diana. The one difference is obvious -- neither came from royalty, one of the reasons media quickly became so enthralled with Princess Diana. Pretty and demure, the 19-year-old Diana achieved what seemed to be a fairytale when she wed Charles in 1981 [their marriage ended in 1996]. Prior to their engagements to princes, people knew little about Diana or Kate, something that will likely cause media to attempt to unearth as much information as possible [good or bad].
Joe Little, managing editor of Majesty magazine, told The Age he believes Middleton will act more similarly to Charles' second wife, Camilla. Both women have stayed in the background to respect their partners' careers and duties. Neither woman speaks boldly or brashly. Diana designed her role as princess, said Patrick Jephson, her former private secretary, which may be part of the reason her marriage to Charles failed.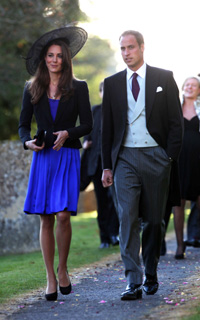 Future royal pressures
Talk over how the royal couples lives will go is already burbling in print and online media outlets.
"Kate's not just going into a marriage, she's going into a business... It's duty first," Jephson said. In this position, if you don't understand what your duty is, you're going to come unstuck," he said.
It's believed William will continue his career as a Royal Air Force search and rescue pilot. Pressures for the couple to have their own little princes and princesses may start soon after the wedding, as they are in their late 20s.
Are they compatible?

Interestingly, fortune-tellers have gone public with predictions that the couple will struggle with conceiving or may experience divorce or adultery.
One positive foreshadowing said William and Kate are well-matched, pointing out that "they score 24 points out of 36 on general compatibility after assessing their astrological birth charts."
"She has a softer personality than him," said Arun Kumar Bansal, president of the All India Federation of Astrologers' Societies. "She will agree to his demands, and be accommodating of his needs. They will share a good friendship. They will not fight, in public or private -- and Kate will conduct herself well in public."
Only time will tell. For now, most are supporting the couple's wedding plans.