Will She Swap Aussie Version For British One Or Judge Both?
It's possible Dannii Minogue will judge Britain's Got Talent next season. Currently, Dannii Minogue judges Australia's Got Talent and previously judged the British version of X Factor.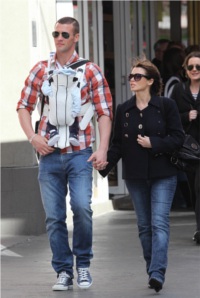 BACK TO BRITAIN
Could it be true? Will the current Australia's Got Talent judge really defect to Britain to judge its hopeful singers?
Maybe.
In what seems to be a rotation of many of the same judges between the American, Australian and British versions of Talent, Dannii Minogue may have a seat open to her now that comedian Michael McIntyre is not returning this year. Cheryl Cole has also confirmed she won't judge the show. There are reports of another stir-up on the panel, with David Hasselhoff, who judged America's Got Talent, reportedly gone from the show while Amanda Holden plans to return.
THE X FACTOR YEARS
Dannii Minogue became a judge on X Factor in Britain in 2008. The show was also judged by Simon Cowell and Cheryl Cole. Danni Minogue decided in the middle of this year to not return for the show's eighth season.
Dannie Minogue, who had a baby last year with English rugby player Kris Smith, has been a judge on Australia's Got Talent since 2007. She was the sole original judge to stay on the panel when the network revamped the series in 2010. She now appears with Brian McFadden and Kyle Sandilands.
Image courtesy Splash News
More articles:
Dannii Minogue has a sweet tooth post-baby
Australia's Got Talent winner on U.S. version of show