Julie Goes On The Attack
Julie Goodwin has responded emphatically to criticism of her recent photo shoot for the cover of New Idea.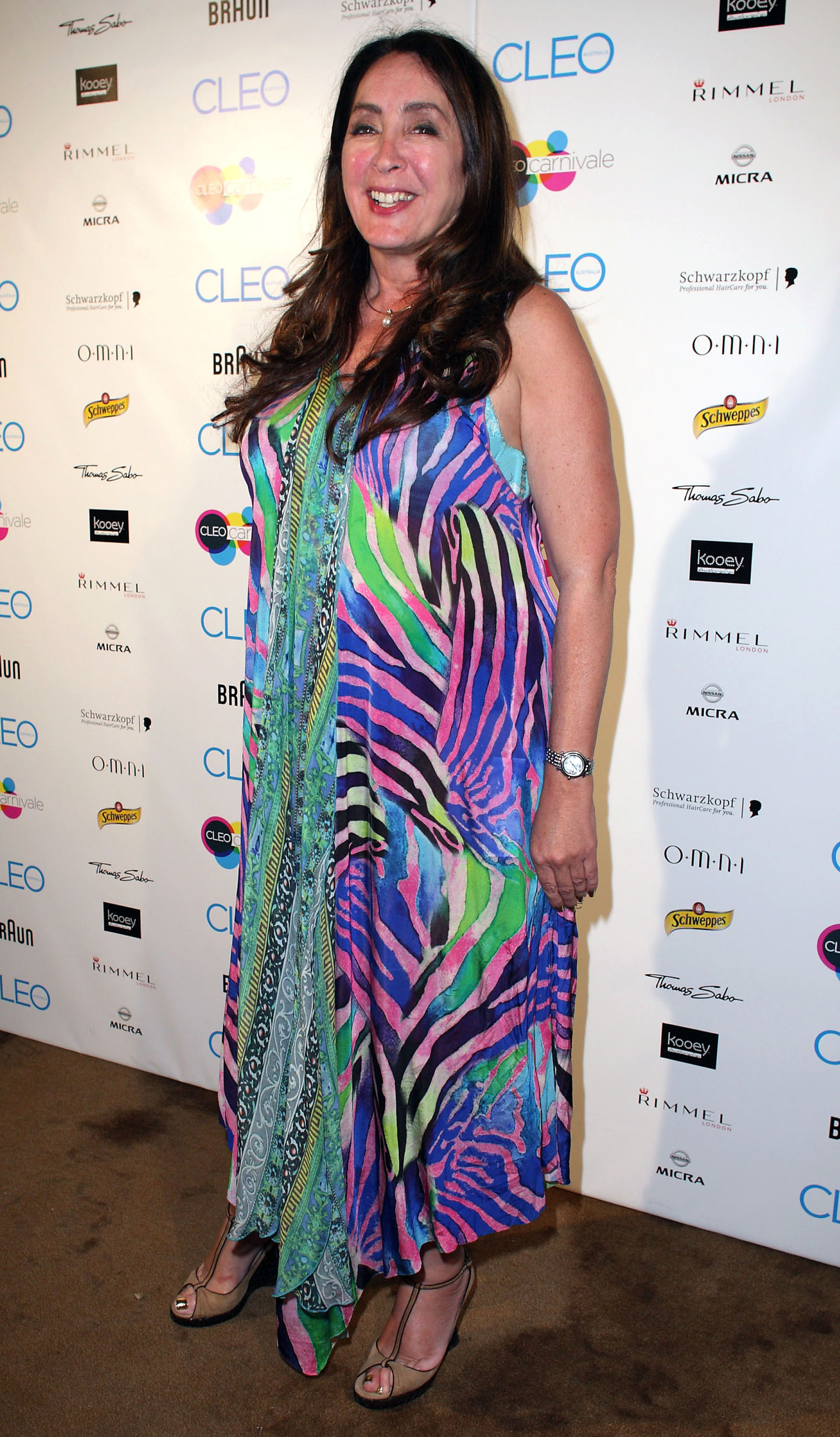 Once again, a celebrity has been forced to defend taking part in a photo shoot. Last week it was Deborah Hutton, this week it is celebrity chef Julie Goodwin.
Goodwin appears in a swimsuit on the front cover of the latest edition of New Idea. Ros Reines (pictured), a Sunday Telegraph Insider social columnist, attacked Julie for seeming to accept her weight. Reines said it was irresponsible to "pretend it is fine to be overweight," and that Julie should do something about her weight for her children. Reines has battled weight herself.
Through her blog, Goodwin hit back.
Things first appeared civil. Goodwin applauded Ros for her battle with weight, saying it "takes commitment and sacrifice," and that she admired those with "the tenacity to do it."
The polite formalities did not last long and Goodwin soon went on the offensive. "It fascinates me that my health can be commentated by someone who has absolutely no medical data on me (besides a picture of me in my swimmers – oh hang on, that's not medical data)," she writes.
Julie also was far from pleased with the way society looks at weight, saying it is time "we stopped approaching health with a cookie-cutter mentality – as in, thinner = healthier, larger = unhealthier. Of course obesity is unhealthy. So is anorexia."
Julie made clear her reasons for appearing on the cover, alongside the likes of 20-year-old model Jesinta Campbell and 70-year-old Cornelia Frances, of Home and Away fame. "I did it for all the little teapots out there – short and stout. And for anyone else who feels judged critically by other people."
Goodwin was clearly annoyed by the reference to her children. "I owe it to them to be self-confident and self-loving so that they can feel the same no matter whether or not they end up looking like Brad Pitt."
The entry finishes with her thanking her body. "I am grateful to my body for the three children it has given me, for its strength and ability to work long hard hours, and for its robust good health. Yes, robust good health."
The last couple of weeks have seen their share of photo shoot controversy. Deborah Hutton had to also battle the criticism of columnists, this time for looking too touched-up. Responding to The Herald Sun columnist Susie O'Brien, Hutton shared Goodwin's fatigue at being criticised by people who know little about her. Hutton wrote, "Susie says the photograph doesn't reflect what I look like. Well, she has never met me, so she doesn't really know."
Photo shoots, it seems, are a risky business.
Image courtesy of Robert Wallace/ WENN.com
Photo SHoot tips
Should you do a boudoir photo shoot
Trend alert: Sexy pre-wedding photos
How to get photo shoot ready hair