"I'm The Outsider Who's On The Inside"
Over the last few days, bullying has been an important point of discussion for both Zooey Deschanel and Lady Gaga.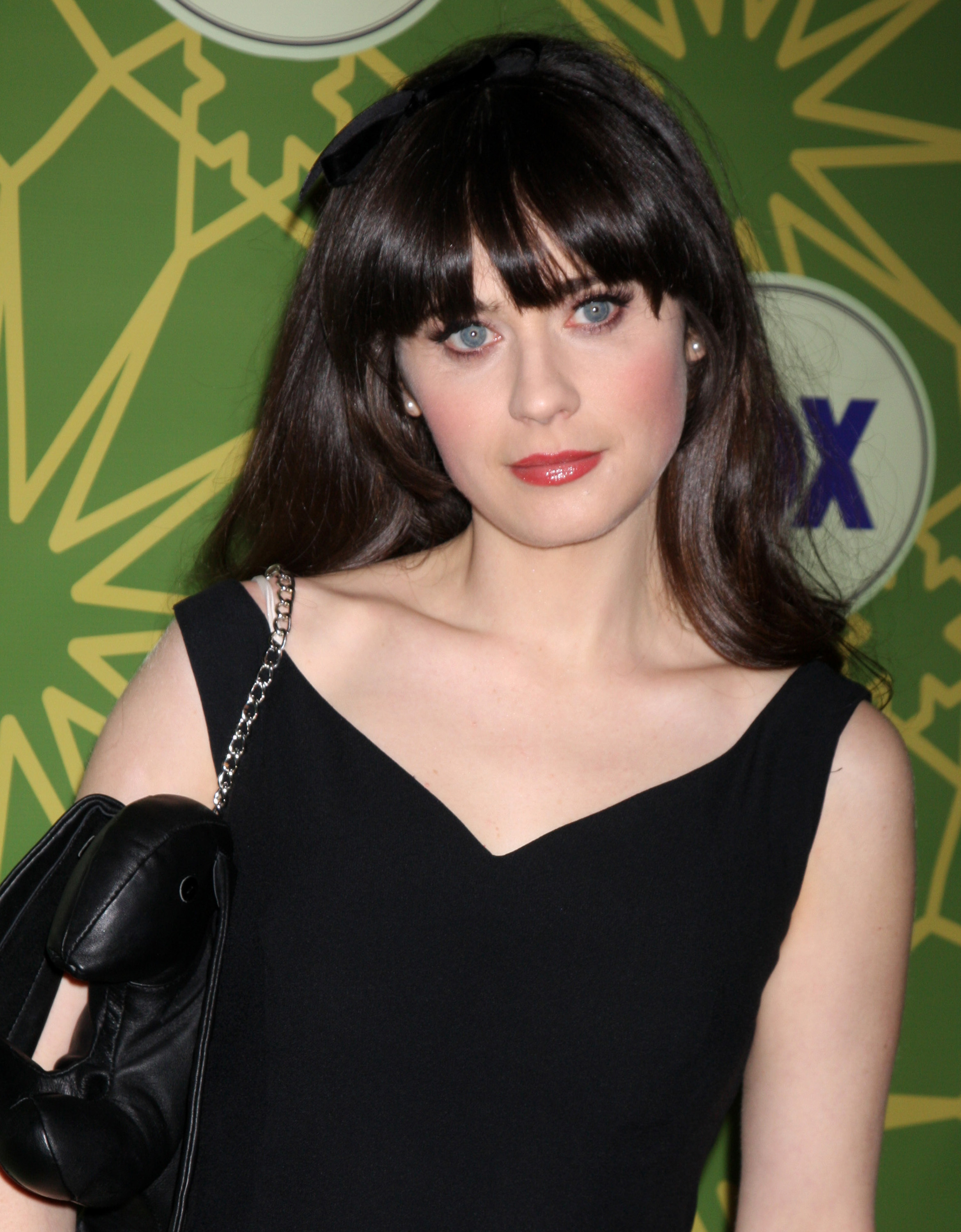 Zooey Deschanel has recently spoken of her experiences of bullying and why she cannot stand celebrity gossip.
Speaking to Allure magazine, the star of New Girl told of her experiences at high school.
"Girls [would] spit in my face. People were so mean to me. I'd cry every day."
Talking about university, the 32-year-old, said she "went to Northwestern because I had gone to a really non-traditional high school. I was like 'It'd be cool to have a traditional college experience.'"
"Then I was like, 'Oh, but none of these people understand what's cool about me. My specialness is not appreciated in this place.'"
Even in Hollywood, Zooey does not feel quite welcome.
"I still feel like an outsider. I'm the outsider who's on the inside."
Deschanel added that her experience of bullying has led her to shun celebrity gossip.
"I can't go on Gawker," she said, speaking of the celebrity gossip website.
While Zooey has been recounting her experiences of bullying, Lady Gaga has been going on the offensive.
The Mother Monster announced last week that she would be launching an anti-bullying organisation on Feb. 29 called the "Born This Way Foundation."
Co-founder and mother of Lady Gaga, Cynthia Germanotta said: "My daughter's foundation was born out of her passion to create a better world where people are kinder and nicer to one another and are accepted for who they are, regardless of how different they may be."
The foundation, which has partnered with Harvard's Berkman Center for Internet and Society, the MacArthur Foundation and the California Endowment, will look to "engage and empower youth and accept them as valuable members of our society," Cynthia said.
Lady Gaga has been an outspoken critic of bullying especially in the wake Jamie Rodemayor's suicide in late 2011. Jamie, a gay-rights campaigner, suffered extensive cyber bullying.
Paying tribute to Jamie at a ceremony in December 2011, Lady Gaga said: "I want my fans and people all over the world to know that there's always somebody that's listening. But I want them to know they're listening before it gets too late."
Image courtesy of Nikki Nelson/WENN.com
More from the lady and Zooey
Where did Lady Gaga get her stage name?
Get Zooey Deschanel's tuxedo manicure
Lady Gaga brings anti-bully crusade to the White House