Alba Gets Candid And Cunning
Jessica Alba has been opening up recently on subjects ranging from how "catty" the fashion industry can be, to ways of controlling the paparazzi.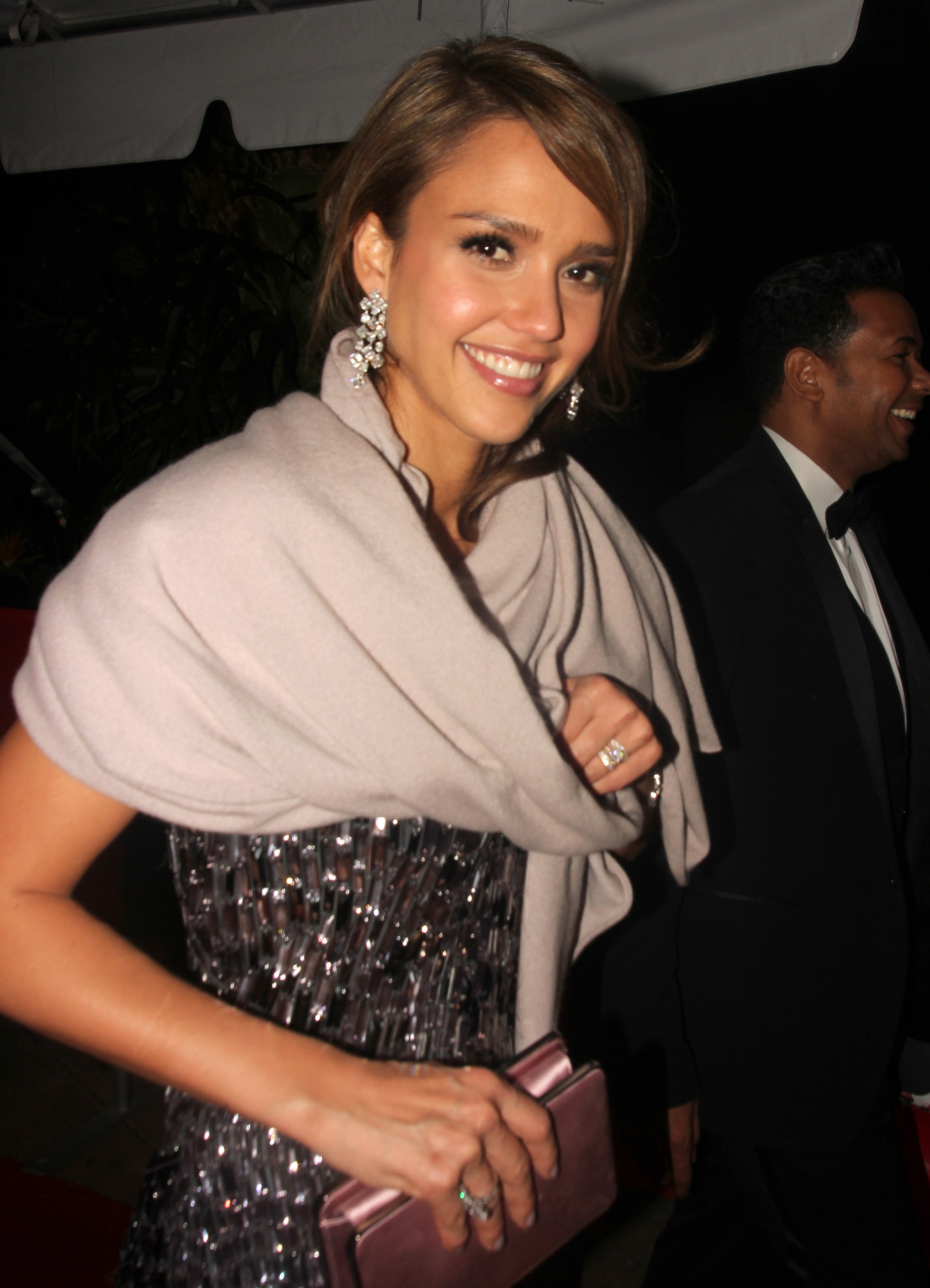 Jessica Alba is known for her down to earth temparement, but a few compliments should also be spoken for her candid nature and the sly methods she uses to control paparazzi.
Speaking to NY Daily News, the movie star opened up about the fashion industry, suggesting that its "catty" side was less than endearing.
"I don't like people who talk bad about other people," she said. "I like someone who's not, like, catty."
"In fashion, people tend to be competitive. They start saying nasty things and I don't want that energy around me or my children."
The star of Sin City has recently released a clothing brand which channels some of that positive energy. Called Honest Co., the range is all about caring for babies while sparing a thought for the environment. It includes baby-safe detergent and eco-friendly diapers.
Jessica has been dishing out a few more helpful hints about children, having recently given some advice to new parents Beyonce Knowles and Jay-Z.
Aware of the scourge of paparazzi, Jessica told the couple to release images of Blue Ivy, their newborn daughter.
Speaking to CNN, Jessica described her own experience with her daughter, Honor, where she sold the pictures to OK! magazine for 1.5 million.
"For our family, we just wanted to control the experience," she said.
Alba told the station she reckons that by selling the pictures, Beyonce and Jay-Z will help to ensure that paparazzi avoid doing anything silly or dangerous to get images of Blue Ivy.
"If there's a price tag on your child - which is so bizarre - people will go to crazy lengths."
"We put the money that the picture made into a bank account for Honor to do whatever she wants to do with," she added.
"It's her picture, it's her birth, and we didn't want it to be like a weird thing when we were walking out of the house for the first time."
Image courtesy of Josiah True/WENN.com
More Jessica Alba
Jessica Alba: Motherhood is "overwhelming"
Jessica Alba talks pregnancy woes while filming Spy Kids 4
Jessica Alba says she'll never get her body back