Keith'S Full Calendar
Keith Urban recently walked away with a couple of trophies from the Country Music Awards of Australia, all part of an eventful beginning to the new year.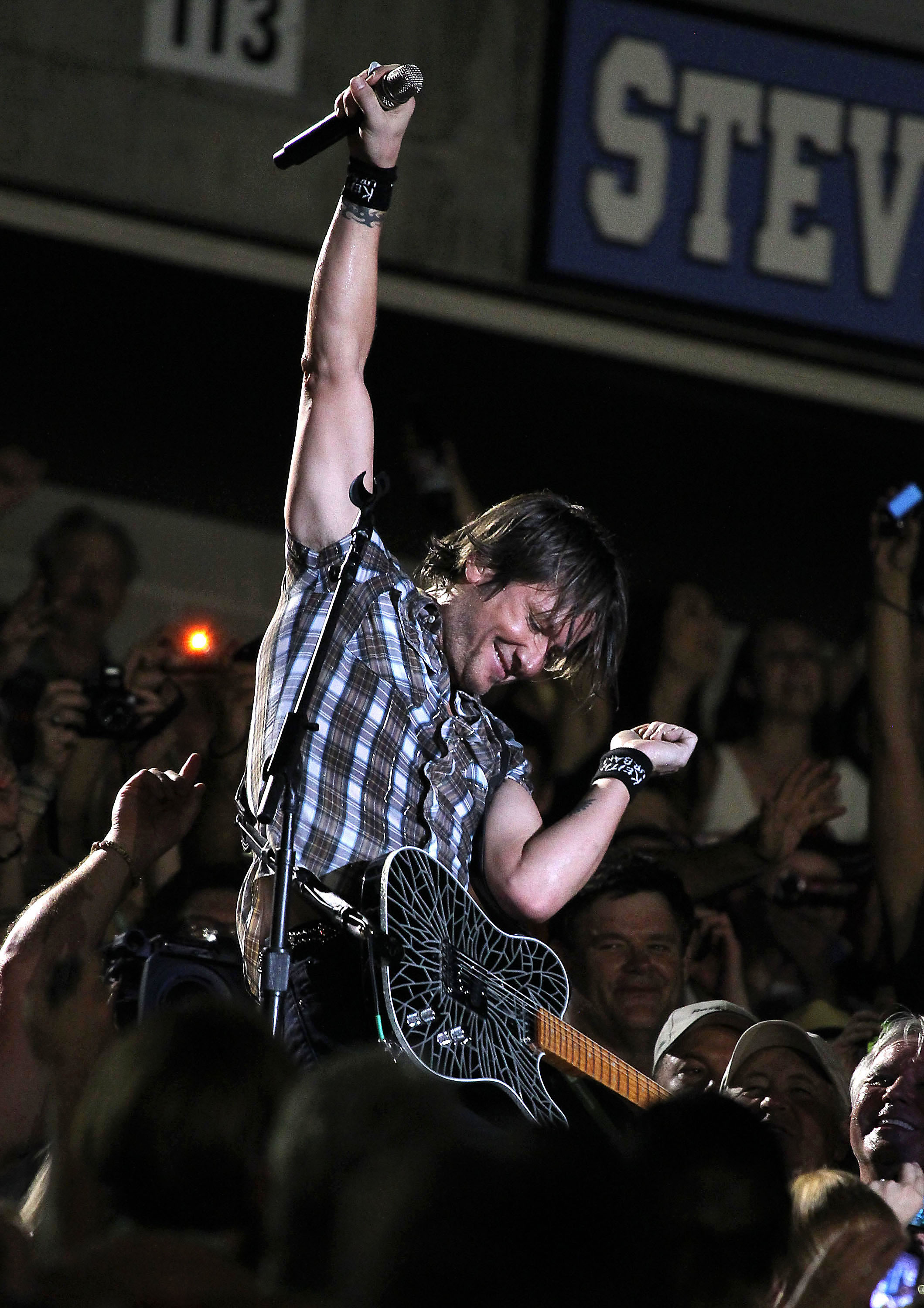 Keith Urban recently enjoyed success at the Country Music Awards of Australia held on Jan. 28. He took away two Golden Guitars – the trophy of the event. The first was for top-selling album of the year and the other for best male artist.
He was unable to attend the event but he used a video-link to say thank you to his fans.
"Thank you so much. The biggest thank you to all you guys out there who bought this record," Keith said. "I appreciate that so much. Have a blast in Tamworth."
Why was he not there you might ask? Because he was on the other side of the world. Just the night before he shone alongside the lovely Nicole Kidman on the red-carpet at the inaugural AACTA International Awards in Los Angeles.
Awards and events aplenty, Keith was still not able to do the thing he does: sing. The country music star had to undergo surgery in November of last year and was ordered by his doctor to not speak for three weeks and not sing until February.
It has been an ear-opening experience.
Speaking to Reuters, Keith talked about how he feels there is simply far too much inane chatter.
"I was amazed at how much noise there is on television and in conversations," he said. "It's rubbish. We could strip away so much ... be more succinct ... and still make our point.
"I realized I'm as guilty as anybody. I learned that when you have to write stuff down you get real particular as to how and what you want to say."
Image courtesy of Judy Eddy/WENN.com
More keith Urban
Keith Urban's throat woes force concert delays
Ellen DeGeneres Show spoof: Keith Urban and Ellen get hot
Keith Urban talks cocaine addiction
More From SheKnows Explorer