Getting A Statue And Giving Some Jewellery
Australia's presence at the 2012 Oscars, though admittedly sparse, was more than you might expect.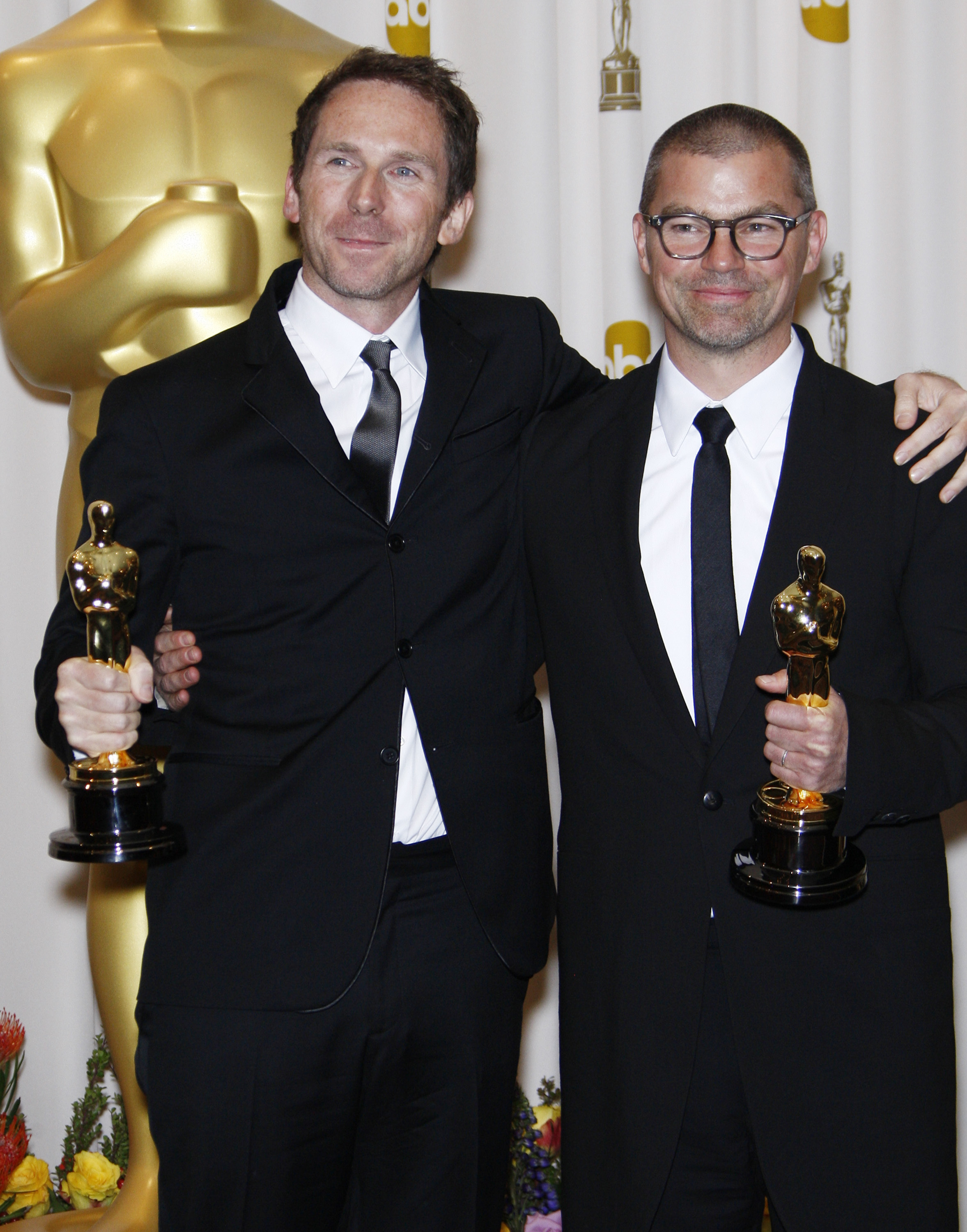 To be sure, Australia had little impact at the 2012 Oscars. There was no best actress award for Nicole Kidman, no nod to Geoffrey Rush, nor even a statue for Baz Luhrmann. To put it simply, Australia was quiet.
We were not, however, mute.
Just ask Kirk Baxter (pictured right), who won his second consecutive film editing award for his work with The Girl With The Dragon Tattoo.
He shared the prize with Angus Wall (pictured left), and the two enjoyed equivalent success last year for their work on The Social Network.
This was his third nomination in four years and, according to the Manly Daily, Baxter and Wall were given 16-to-1 odds to come out against the favourites Hugo and The Artist.
"We weren't expecting this," Baxter said, who was likely aware of those less than favourable odds.
While Kirk was walking away with statues and Rose Byrne was presenting on stage, another Australian export found its way into the ceremony.
Pink and blue diamonds dug up from the West Australian Argyle mines shone on Colin Firth's wife, Livia Giuggioli. She was wearing a ring with the diamonds.
"Not only are Argyle pink diamonds incredibly rare and beautiful, but they are ethically mined from the ground at Rio Tinto's mine in the East Kimberley region," the Italian film producer said in a statement.
Meanwhile, The Artist came away with best picture, its director Michel Hazanavicius got best director, and Jean Dujardin, who played its lead, shouted French words of joy when he got up to accept the best actor award.
Meryl Streep won her third Oscar statue, for best actress for her portrayal of Margaret Thatcher in The Iron Lady.
Image courtesy of Starbux/WENN.com
More Oscars Fun
2012 Oscar winner: The complete list
Oscar winner Meryl Streep wants the rules changed!
Red carpet drama at the 2012 Oscars