Jess Hart Chats Love And Injuries
Model Jess Hart recently opened up about her squeeze, as well as revealing she appeared on the Myer runway with a broken ankle.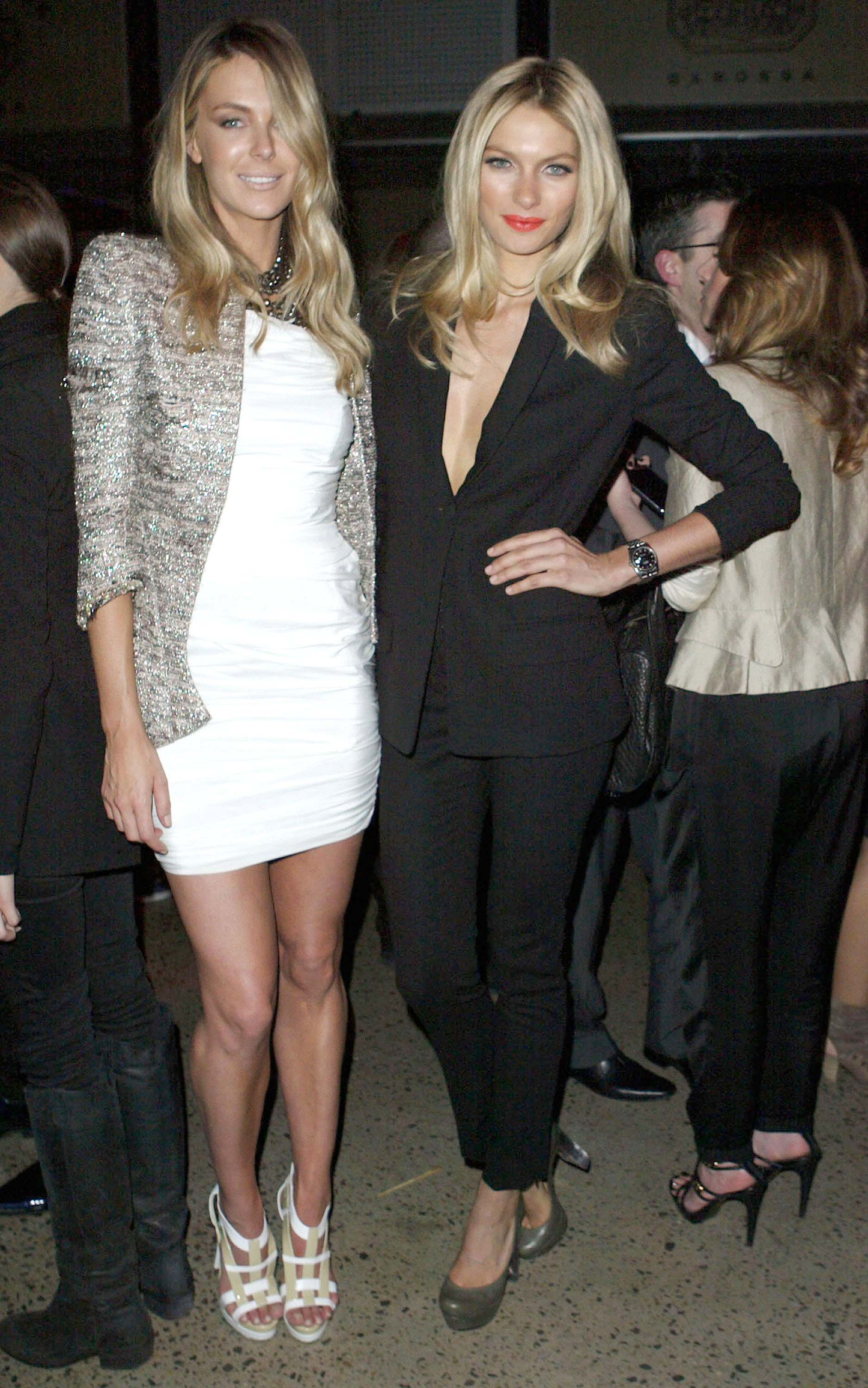 Jess Hart (pictured: right) is generally coy about discussing her love-life. However, the supermodel recently shed some light on her relationship with Greek shipping heir, Stavros Niarchos.
With reports the two are hunting for a new New York residence bouncing around, Jess opened up to the Herald Sun.
"I am very happy, I could not be happier. We are very comfortable with each other. It is very natural, very effortless and we are just happiest when we are together," she said of her 18-month relationship with Stavros.
She didn't just chat about romance, revealing she recently suffered from an injury – one that did not hold her back on the Myer runway.
Last week, Jess appeared with Jennifer Hawkins (pictured: left) at a Myer autumn/winter fashion exhibition. The show was held in Myer's top-floor boutique floor called the Mural Hall.
"The store is so fantastic, with these beautiful high ceilings," Jess said.
It turns out that Jess, who had flown in from New York, was walking the catwalk with a broken ankle. She said it is still healing.
Jess added that Stavros was accepting of her busy, international schedule.
Image courtesy of Robert Wallace/ WENN.com
Love, Love, Love
James Tobin dating an ex-Pussycat Doll
8 Ways to make your love last longer
Man Candy Mondays: Hugh Jackman