"Just Issued Out A 'No Spray Tan' Alert"
Dita Von Teese is in Melbourne for the L'Oréal Melbourne Fashion Festival and has made a point of demanding her models do not use spray-on tans.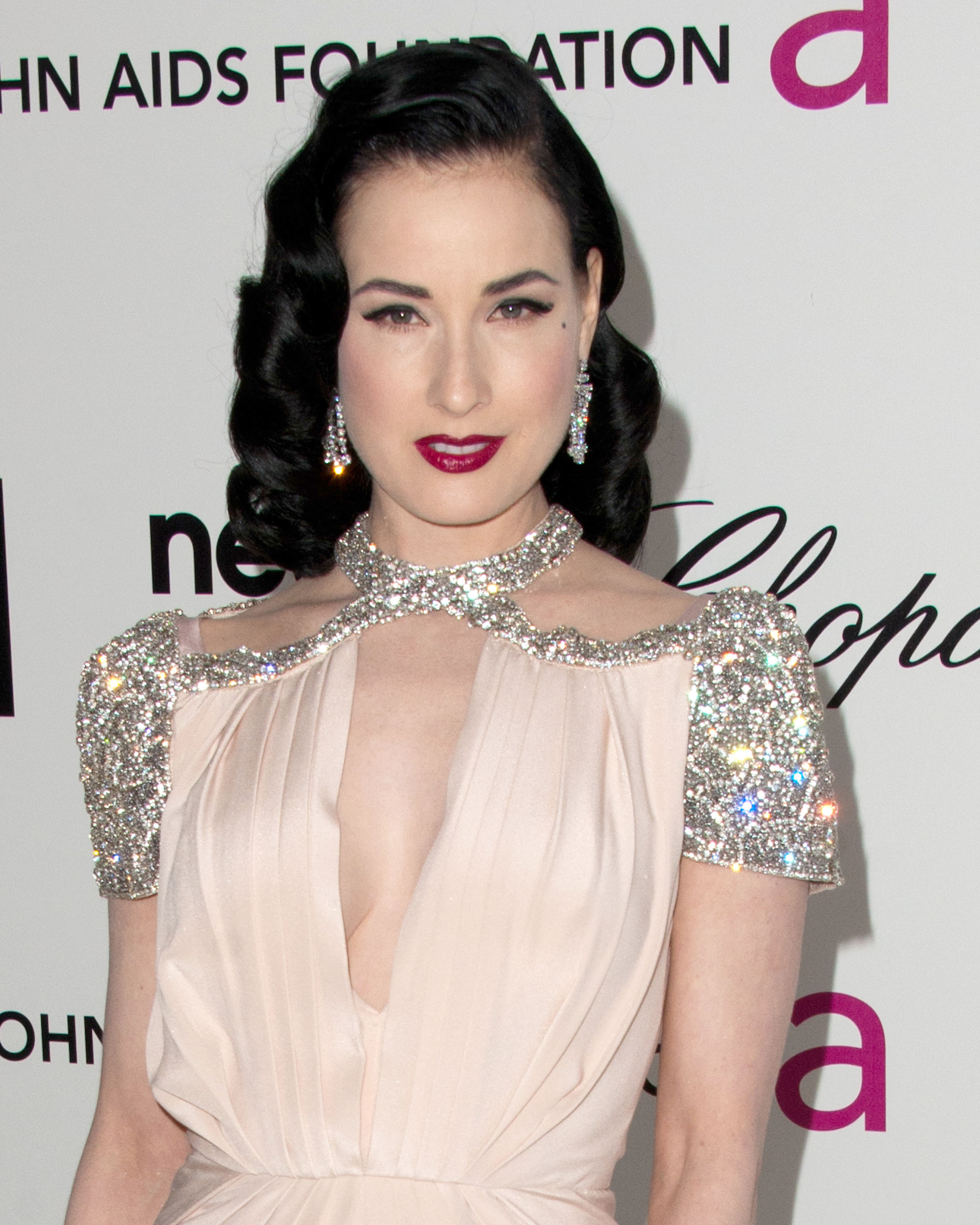 Dita Von Teese does not, it seems, appreciate spray-on tans.
The burlesque star is currently taking part in the L'Oréal Melbourne Fashion Festival and, through Twitter, she let it be known she had put out an alert against the practice.
"Disaster averted! Just issued out a 'no spray tan' alert to our models. Apparently, spray tan is the usual prep for lingerie shows. Yikes!" she wrote.
She has been using Twitter over the last two days to give people an inside look into her fashion show, which is promoting her new lingerie range.
"In fittings with all our Von Follies lingerie models this afternoon for the Melbourne runway show, the girls look gorgeous!!" she wrote yesterday.
"Makeup/hair tests today: emerald & peacock-blue eyelids, deep ruby lips, modern Carmen Miranda bumper-bangs, sculpted chignons."
Today she showed a picture of one of her models, saying: "she looks like Rita Hayworth in the red version. I think she's gorgeous!"
Earlier in the week, Dita tweeted a brief letter to Melbourne.
"Good morning, Melbourne! Just had a morning swim at my hotel, it feels fantastic to be here! Excited for this week!"
Dita is not just in town for fashion. She is also planning to see a burlesque performance at Melbourne's famous Spiegeltent.
Image courtesy of Daniel Tanner/WENN.com
RISQUÉ Fun
Risqué is fun for Jennifer Aniston
Should you do a boudoir photo shoot?
Sophie Monk on photo-shoots: "A lot like acting"