Tennis And Children
Donay Meijer and Jessica Simpson have both recently been stepping in front of the camera.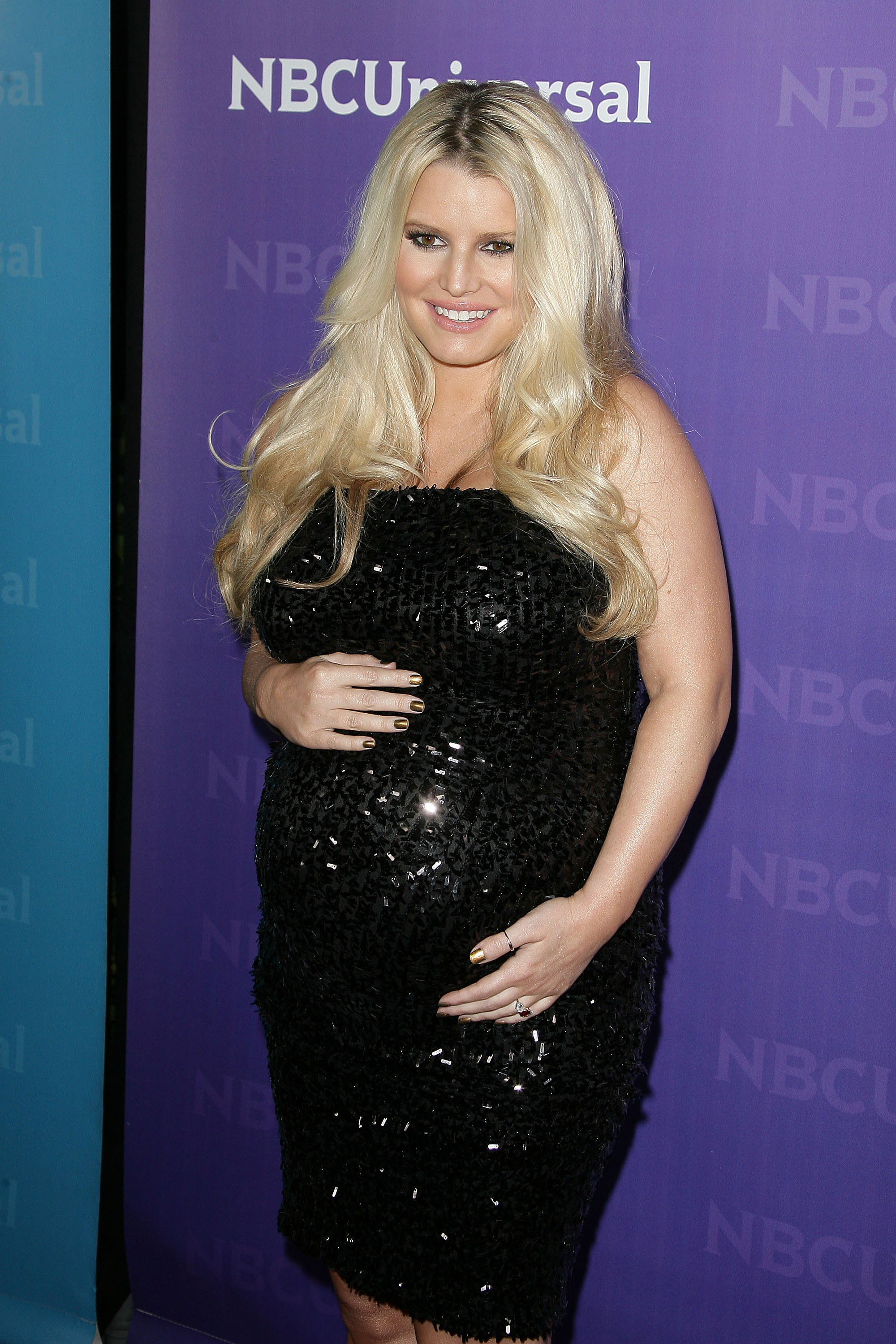 Donay Meijer, girlfriend of Australian tennis-star Bernard Tomic, shot to fame during the Australian Open as she sat in the player's box supporting her boyfriend.
This turn of events has certainly made her busy, with Donay venturing into a modeling career. The 21-year-old is a guest of the coffee-company Lavazza at the L'Oreal Melbourne Fashion Festival, and she recently took part in a tennis-themed photo shoot for the Herald Sun.
Speaking to the paper, she said the sudden celebrity was unexpected.
"It was all very unexpected, but it's been all right," she said.
"We're just getting on with our life."
Meanwhile, Jessica Simpson (pictured) has taken a page out of Demi Moore's book and appeared nude on the front cover of the fashion magazine Elle showing off her pregnant form.
In the magazine she talked about some of the difficult elements of pregnancy.
"Givin' up my Scotch? My Macallan 18? That was hard for me! Though now that doesn't even sound good, being pregnant. You crave other things. A big thing of water sounds great!" she said.
She also talked about the day she realised she was pregnant. She had been planning to go out drinking with her friends and it just did not feel right.
"We were going to [go] all-day drinking, ride our bikes, hang out. But I started feeling this overwhelming guilt. Why would I feel guilt at the idea of going out and having cocktails with my friends?"
She decided to take a pregnancy test and then figured it all out.
Image courtesy of Adriana M. Barraza / WENN.com
In front of the camera
Sophie Monk on photo shoots: "a lot like acting"
Should you do a boudoir photo shoot?
Show off your wedding dress in a whole new way