The Father
And Son Team
The Clooney pair of George and Nick were arrested recently for taking part in a protest outside the Sudanese embassy. Meanwhile, one of the fellow protestors has spoken up about being the movie star's cellmate.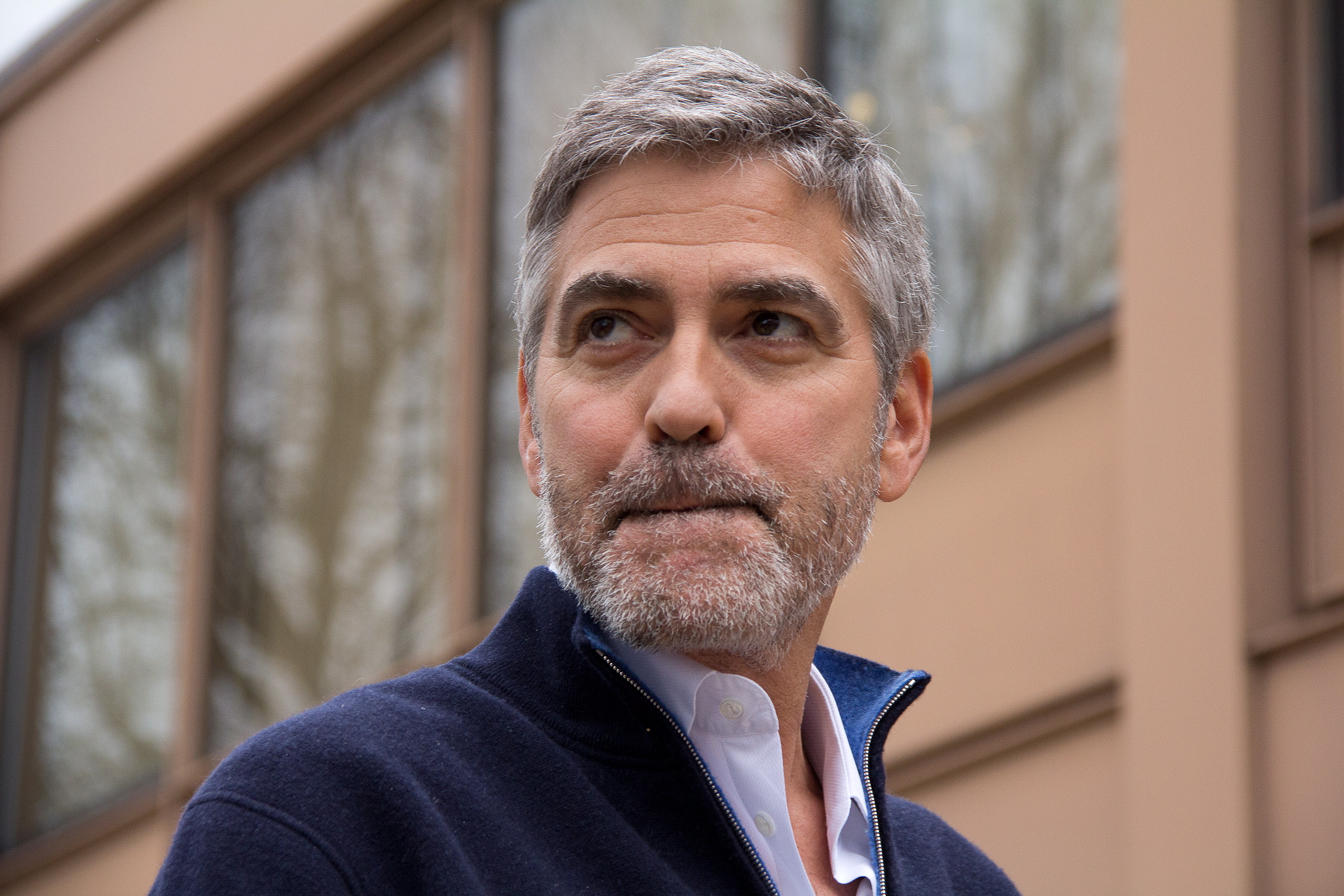 George Clooney and his father, Nick, have never shied away from politics. Several of George's movies, such as Syriana, have tackled the themes of greed, corruption and violence at the heart of politics, while Nick is a journalist who ran for the American Congress in 2004.
The pair even filmed a documentary together in 2006 about Darfur in Sudan. It is this topic which landed them both in jail recently.
George, Nick and several other protestors appeared outside the Sudanese embassy in the U.S. Capitol to protest Sudan's treatment of its own people as well as its southern neighbour, South Sudan.
According to former Congressman, Tom Andrews, cheers rang out as George and company were arrested. A throng of journalists and photographers were waiting to capture the moment.
George was later released after paying a fine of around $95 AU. The image is from a post-release press conference with his father.
Tom, who was also arrested at the rally, has since written a blog article on The Huffington Post about his time as George's cellmate.
"Beyond his commitment to the issue that threw him behind bars I knew very little about George Clooney before I entered that jail cell," he wrote.
"I expected a guy with no shortage of ego and a distinctly elevated sense of self-importance. What I found was a decent, level-headed, very knowledgeable and very down-to-earth guy."
He also, apparently, is quite the strategist. Tom said the actor thought a lot about strategy: how to get media attention (he seems to have succeeded), how to get the message out there and how to bring about political change.
Late last year, George flew into Australia as part of the Sydney's Leadership Convention. At the conference he asked "why can you Google my house, and not Google war criminals' homes? It seems like these guys should be afforded the same amount of celebrity as I am. That seemed fair."
Clooney also runs Not On Our Watch, which he founded alongside Brad Pitt, Don Cheadle, Matt Damon and others. A celebrity power-house of a group, it looks to raise awareness of human rights abuses in the world's trouble-spots.
Image courtesy of Ryan Shapiro / WENN.com
More movie star news
Hugh Grant on fatherhood
Lawrence, Hemsworth and Kravitz on The Hunger Games
Jennifer Lawrence and Kristen Stewart: Was there ever a feud?