Best Of The Classics
Want to take a dip into the classics but not too sure exactly where to start? Crack into this list and check off some of history's greatest reads and the world's most talented authors.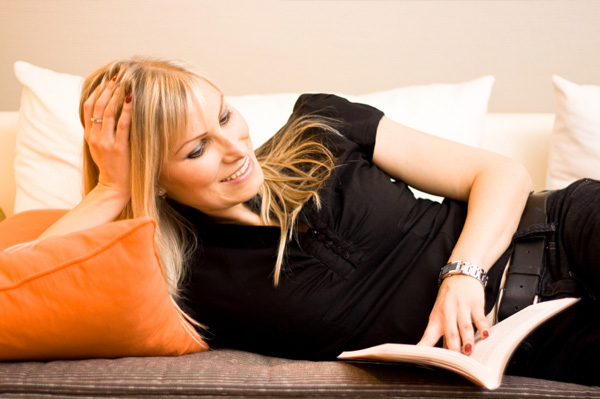 Think it's time you discovered the classics? Well, much-lauded favourites like Wuthering Heights and Little Women might not be everyone's cup of tea, but that doesn't mean that history's favourites aren't for you. Make a start on this list of classic reads that you, your partner and your friends will love. You never know, you might just discover your new favourite author...
The Old Man and the Sea, Ernest Hemingway
This sweet tale is one of Hemingway's most famous works and was a major contributing factor to him being awarded the Nobel Prize for Literature in 1954. In his trademark style of simple prose and a beautifully woven message, Hemingway tells the story of an old Cuban fisherman and his painstaking battle with a giant marlin far out at sea. This is a novella worth passing on to your boyfriend or husband after you've devoured every last page.
To Kill a Mockingbird, Harper Lee
While most of us would have been forced to read this Pulitzer Prize-winning novel in high school, few might have actually appreciated its beauty at the time. Set in America's Deep South in the 1930s and told through the eyes of 6-year-old schoolgirl Scout Finch, this story follows the drama that brews in a small town when Scout's lawyer father Atticus defends the underdog in a highly controversial court case. This masterpiece explores themes of racism, love, loyalty and standing up for what you believe in.
The Catcher in the Rye, J.D. Salinger
Join 16-year-old New Yorker Holden Caulfield as he leaves yet another school and runs amok in the Big Apple. He gets up to mischief with mates and girls, all the while offering an entertaining and insightful running monologue of his thoughts and experiences. Dear Holden is clearly troubled, an absolute sucker for beauty and all about living in the moment. Let's face it, our 16-year-old selves would have swooned.
1984, George Orwell
Written in 1948, this book details Orwell's prophecies for what the world would be like in the '80s. With a terrifying look at totalitarianism and conformity, he coined many new phrases, such as Big Brother, Newspeak and the Thought Police. It's a fascinating read and will stay with you long after the final page. Pass it on to your friends -- it might just inspire you to start up a book club.
Great Expectations, Charles Dickens
You may have seen the 1998 film starring Gwyneth Paltrow and Ethan Hawke, now read the original classic for yourself. Set in Kent, U.K. in the early 1800s, we get drawn into the story of Pip, a young orphan who falls in love with the local eccentric's cold niece, gets drawn into a strange mystery with an escaped convict and abandons his friends and family for high society in London. This complicated story means a rather long read, but it's perfect for rainy winter days inside.
Lord of the Flies, William Golding
Published in 1954, this renowned novel takes a look at a group of schoolboys who are left to fend for themselves on a deserted island. At first, all is fun and games, but then the group descends into a reckless, primitive mob who'll do anything to guarantee their own survival. It's an interesting exploration of human behaviour and is a must-read.
More book picks
Most anticipated new books of (early) 2012
J.K. Rowling's new book explores adult territory
Book roundup: Best books of 2011