Two'S A Charm
Shane Warne and Liz Hurley recently announced they plan to have two wedding celebrations on different sides of the world.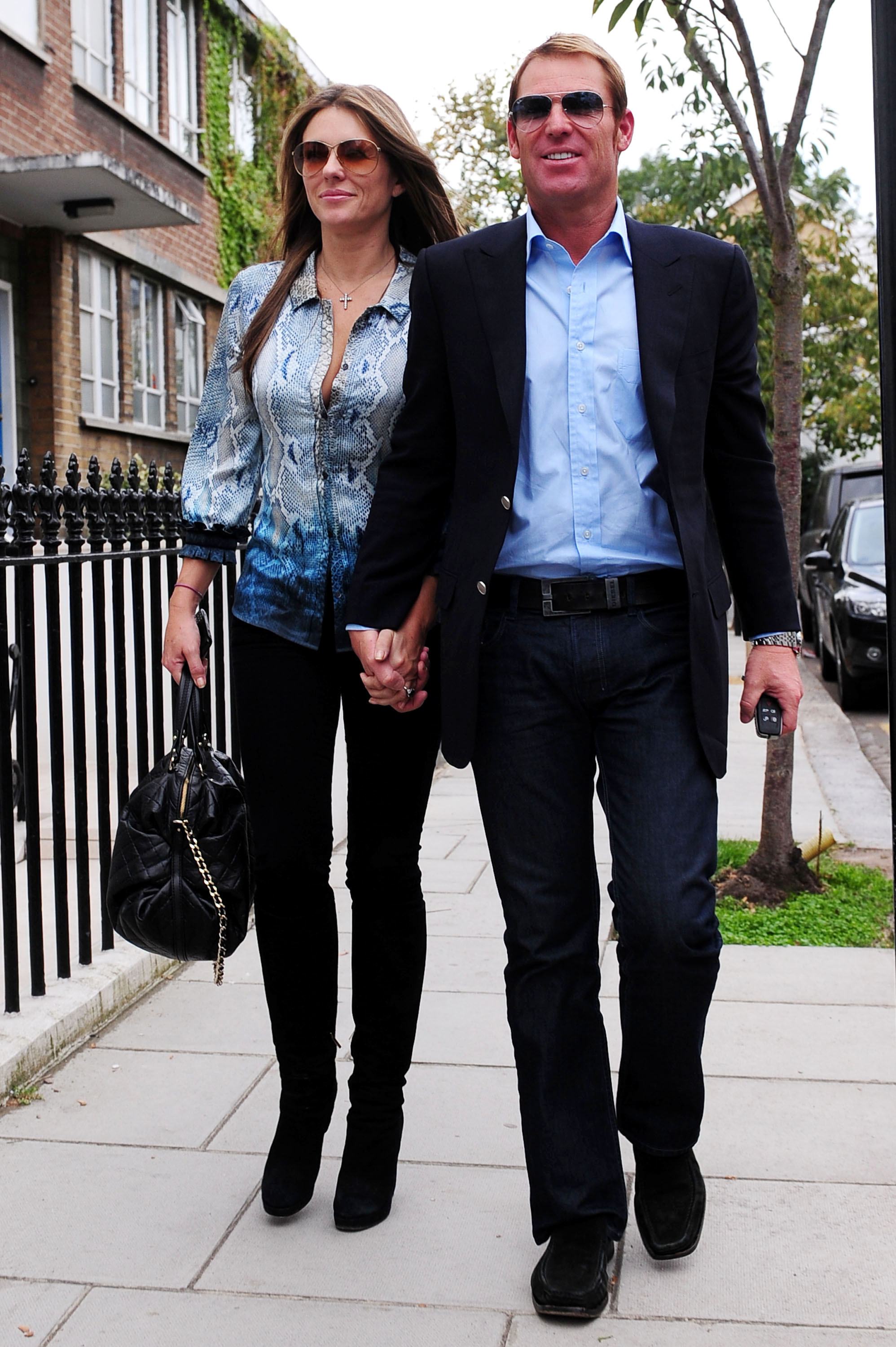 Speaking to Hello! magazine, Liz Hurley and Shane Warne, who announced their engagement in October last year, made it clear their marriage celebrations will span two continents, with a celebration in the U.K. and one in Australia.
"We are very mindful of the fact that our loved ones live at opposite ends of the world," Shane said. Shane has three children living in Australia from his former marriage to Simone Callahan.
The pair also spoke of what it is that makes them work as a couple.
"I am extremely happy when I'm with Shane. We are very similar in many ways," said model and businesswoman Liz.
"Despite differences in our backgrounds and careers, we both come from very secure, loving homes and to me, that says a lot."
"I think we just 'get' each other and it feels like we have known one another forever," Shane, a sports personality, said.
"I understand why Elizabeth and I getting together initially seemed strange to some people and why it created a lot of interest. We are from different worlds, but funnily enough they are very much the same, too."
They also share a few nick-names for each other. Warne is "Big Blonde" (likely owing to his blond locks); Liz is "Luna."
On that particular nick-name, Shane explained: "I have a handful for her, too, but I usually call her Luna as there was a terrible paparazzi picture of her once looming in to kiss me, which reminded me of the massive mouth at the entrance of Luna Park."
Image courtesy of WENN.com
More relationship news
Relationship happenings: Halle, Olivier, Bernard and Donay
Heidi Klum and Seal: Everyone has an opinion
Unhappy news: Dannii, Kris, Ronan and Yvonne