VanCamp & Bowman Seen Holding Hands
Rumors that Revenge stars Emily VanCamp and Josh Bowman's on-screen romance had spilled over into real life were kept well hidden, until the pair were spotted holding hands during their trip to Australia to promote their hit show!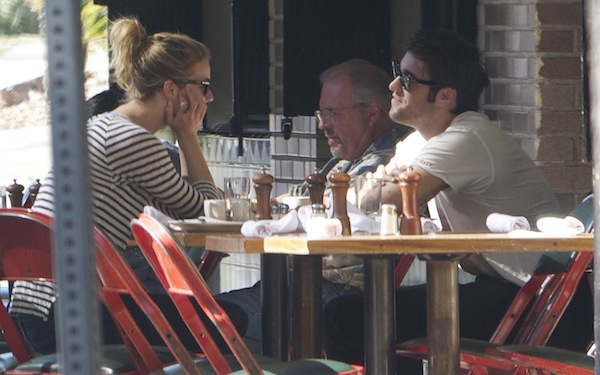 The topic of their real-life love was off limits to reporters, who were eager to score the juicy details on their blossoming romance.
''I don't know how people ever get comfortable with that aspect of this business, being followed and chased around,'' the 25-year-old Emily VanCamp told The Diary of the recent interest in her life. ''I'm a bit shy when it comes to that stuff.''
Being the star of such a mammothly successful show has meant VanCamp has quickly become a household name right around the world, which means her life has now become fodder for the gossip blogs and tabloid magazines.
"You can't read some of the things some people write about you," she adds. "You just have to ignore some of it. [But] it all comes with [the job]. Sometimes you wonder what's the point, who really cares? You just have to laugh about it.''
As for details about her character's ongoing quest for revenge and just where her heart lies, whether it's with Jack or Daniel, VanCamp says she's kept in the dark, just like the millions of weekly viewers each week around the world.
"I can't really say because I don't want either of them to be upset with me, but I think everyone is kind of rooting for Jack and Emily because there's that tie to her past," VanCamp admits. "He's so innocent in all of this and lovely and you know that they're meant to be together, but when that will happen I have no idea."
One thing's for certain, we're going to be left guessing for quite some time as Revenge has been signed for another two seasons, with rumours that the next series opens with Emily getting married, but you don't know who too!
More Television News
Tv bites: Ricki-Lee on the Voice and a MasterChef's new show!
Making tv moves: Todd Lasance and Jessica McNamee
TV happenings: Emdur's Price is Right, Glee; Lilo, Whoopi