"This Whole Thing... A Mulch Of Fodder"
Johnny Depp has opened up about a common parental concern: the risks of the internet. It's all made worse because of his celebrity.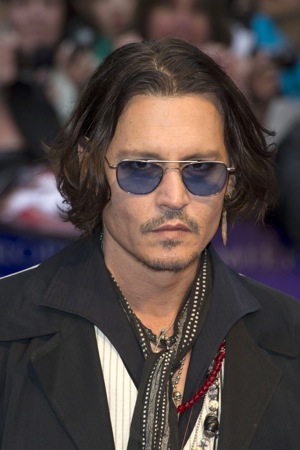 Johnny Depp is a huge Hollywood star... and a parent. Like any parent he is understandably wary of the potentially ill influence of the internet on his children. His worries are arguably, amplified by his fame.
First are the fan-sites which have been developed not for him, but for his 12-year-old daughter, Lily-Rose.
"It's an odd thing when there is a fan page for my daughter who is not yet 13," he recently told The Daily Mirror.
"This is a little girl who is quite sophisticated and beautiful and a lot of fun, but she's a little girl and a student.
"She just happens to be our kid and she certainly finds it weird. I find it bizarre and somewhat ugly."
Then there are the myriad news pieces -- real, rumoured, and reprehensibly false -- which poke into his private life. Recently there have been suggestions Depp and his partner Vanessa Paradis, parents of Lily-Rose and Jack, 10, were parting ways.
"For a long time I tried to manage an honesty and openness about my personal life because I'm human and I'm normal -- well, semi-normal," said Depp. "But now my kids have access to the internet and are able to read truth, lies, total fiction, rumours and this whole thing has become a mulch of fodder.
"So I've decided to stay hush-hush and, if the rumours spin, then let them spin. I have to sit my kids down and say, 'Look, this is an occupational hazard for me and your mum. It's out of our hands, so don't go looking for it.'"
Image courtesy of Lia Toby/WENN.com
Celebrities and parenthood
Guy Sebastian: A break and enter scare
January Jones on parenting and placentas
Beyonce confident in Jay-Z's "dad skills"