Sydney For Work, Melbourne For Family
Chris Hemsworth will be returning to his roots, with the Hollywood star set to swing by Sydney for a film premiere and Melbourne for family.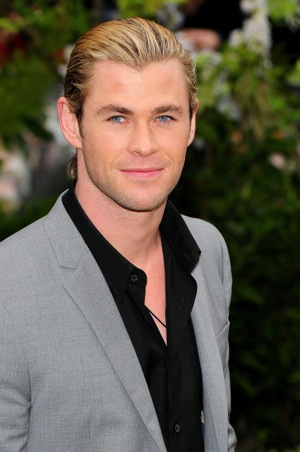 Chris Hemsworth has enjoyed his rise in Hollywood. With a few blockbusters already to his name, the Australian actor -- who gained prominence on Home and Away -- is set to return to his home country to launch his latest film, Snow White and the Huntsman.
Chris will appear alongside co-star Kristen Stewart and the film's director, Rupert Sanders, at its Australian premiere in Sydney on June 19.
There are also suggestions that Chris, who spent much of his childhood in Melbourne, will swing by Victoria to see family.
The Australian actor has been opening up about the making of the film, noting it was a rough and tumble affair. Kristen, who plays Snow White also, apparently, packs quite a punch.
"We lived and breathed our characters. There were no sets or greens screens... it was all... we were out amongst the elements -- snow-capped mountains and dark dense forests and lakes and mud and rain. Once we arrived on set, there was no running back to the trailer because we were on some obscure location," he told Collider.
"You're in the thick of it for the remainder of the shoot. It was great. There were a few bumps and bruises, one included Kristen punching me in the head, and various axe issues or horse issues. Nothing too serious -- my pride more than anything."
The actor, probably most famous for playing the mythical character Thor, also recently spoke of what it was like to work with Charlize Theron, describing her as "great, intense on and off the screen, she's talented and intimidating."
Image courtesy of Zibi/WENN.com
More movie news
Robert Downey Jr: Present success, future plans
Considered: Brad Pitt and George Clooney
Julia Roberts has a thing to say about remakes