Stealing A Voice
All is fair in love and ratings, with Channel Seven doing its best to cash in on the success of Channel Nine's singing competition show, The Voice.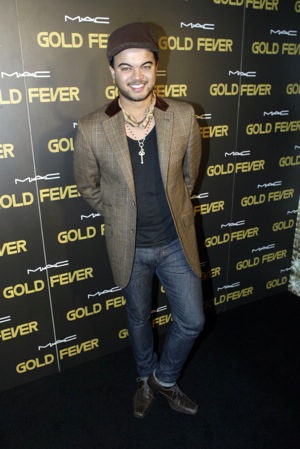 For some time now, Channel Seven has been working fairly hard to pick apart the success of Channel Nine's The Voice. Earlier this month, its evening news program TodayTonight acquired Peta Jeffress, who had just been booted from the show, for an interview.
Kind words were occasionally uttered. A healthy sprinkling of criticism also emerged, especially aimed at Delta Goodrem.
After having tried the tactic of offence, Channel Seven has adopted perhaps a more shrewd tactic: "If you can't beat them, steal them."
The station's own flagship talent show, Australia's Got Talent, has poached the skills of singer Carmen Smith, herself recently kicked from The Voice.
Carmen will appear alongside Guy Sebastian (pictured) in an upcoming episode of Talent. For some time now Carmen has been a back-up singer for Guy as well as Jessica Mauboy.
"She's the singer whose voice was silenced. Now Carmen Smith returns to the stage for an unforgettable performance alongside Guy Sebastian on this week's episode of Australia's Got Talent," the station said in a statement.
Guy tells host Grant Denyer about his longtime backing singer and friend: "She's so talented and such a sweet, honest great person."
Some may call it conniving; others smart. Regardless, the ratings war is a ruthless one and those caught in its fray seem clearly willing to use whatever tricks are available.
The Voice itself may soon have to consider similar ploys. Having reached meteoric heights, its ratings are starting to cool. On Monday it dipped below two million viewers to 1.9 million -- its lowest since the season began.
This has led The Sydney Morning Herald to ask: "Is The Voice going quiet?" with the broadsheet suggesting the "bubble may have burst for The Voice." Still such ratings are ahead of Talent, which is bagging around a million a show, and Channel Ten's MasterChef, also around the million mark.
Image courtesy of Robert Wallace/ WENN
More TV News
Hamish Macdonald's new gig, KAK's come-back?
A love hate-relationship: Australians and Hollywood
Dicko wins Celebrity Apprentice, everybody already knew