Timomatic: Photo Ops And Toilet Stops
Timomatic's enjoying a dream run at the moment. His first two singles have gone to the top 10, he's signed an overseas publishing deal and he's busy working on his debut album. Despite being frantically busy, he's always got time for his fans.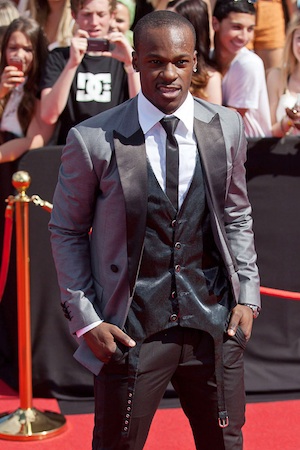 Timomatic's new-found popularity means the majority of his days are filled with interviews and snapping photos with fans -- as occurred just prior to our chat, when he posed for loads of pics with fans (and the mums and dads of fans eager to impress their kids).
"It does happen quite often and it's funny because it's the mundane things, so say I'm like ordering a chicken burger and the lady will be like 'That's $6.50. Are you Timomatic?' And the next thing you know I'm having a photo with the chicken lady."
He adds, "I was at a Sydney Kings (basketball) game and I got stopped in the toilet and they said, 'Can we have a photo?' next to the urinal."
However, the singer takes these moments in his stride.
"I take it as a compliment," he says. "A few years ago no one wanted to have my picture at all so if people want to have my picture here and there, it's cool man… anything to bring joy to the situation is what I'm about."
Timomatic, born Tim Omaji, is also well aware that part of climbing the ladder of success is being accessible to his fans no matter what the occasion.
"It's at a grassroots level because it's the culmination of every individual kind of backing what you do that makes you successful," he explains.
That doesn't mean he doesn't have a little fun with his new-found fame every now and again though.
"Sometimes when I go to shows, I have another dancer with me named Hilton and he gets mistaken for me," he jokes. "So sometimes he gets mistaken for me and I'm like 'Yeah, that's him, that's him!!'"
Photo credit: Robert Wallace/WENN
More Music News
Prince's dramatic secrets: Shows of drama and charm
One Direction talk tensions in the band
Ricki-Lee: Says not to children, like many celebrities