No Gym And A Shaved Head
Cate Blanchett is making sure her future is none too dull. First, is a proposed change to her golden locks. Second, is a new movie.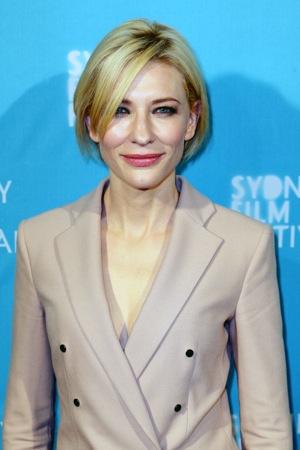 Cate Blanchett got into the habit in high school. Ever since, she has occasionally returned to its liberating ways.
"Shaving off my hair is so liberating. I had to do it once for a film role, but I've done it periodically too," the Australian actress recently told BANG Showbiz.
"At school it was probably to rebel, but I cut my hair short a few years ago and I'm thinking about doing it again."
Cate, who recently told Gotham magazine she is happy to move on from the Sydney Theatre Company when her contract ends next year, is set to add yet further novelty to her world.
It has been announced she will star in the upcoming Woody Allen venture. The film is yet to be titled, but it has drawn a rich vein of stars including Alec Baldwin (whose funny streak is so very clear in 30 Rock). The flick is set to occur in San Francisco and New York.
Sally Hawkins and Peter Sarsgaard have also been cast, as have the two comedians Andrew Dice Clay and Louis C.K.
Apart from chatting about her hair, she also shared her views about exercise. Fitness fiends best look away. Cate gave a far from glowing assessment.
"I try to be healthy but I find exercise deathly dull. It tends to be easier to get outside in Australia, but the rain and floods have been atrocious in the past few years which limits things," she said.
"Luckily, work keeps me fit and I've just been on stage with a show that's very physical, which staves off the gym for a bit longer."
Image courtesy of Robert Wallace/ WENN.com
more movie news
Kidman and Channing: Jellyfish stings and a stripper
Chris Hemsworth's homecoming, Kristen Stewart's punch
Robert Downey Jr: Present success, future plans