Politeness Left
At The Door
Comedian Russell Brand has gone on the offensive, targeting fellow funny-man Graham Norton during an interview. Russell's mother was reportedly left crying.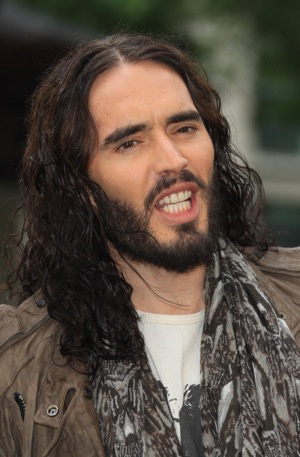 Let this be a lesson to all TV presenters: Comedian Russell Brand – known for his clown-like antics and candid self-expose – can be offended. Graham Norton, also known for causing a chuckle or two, recently discovered this.
Russell appeared on Graham's show and made one thing very clear: Graham had made his mother cry.
The tussle occurred after Graham asked Russell about his parting from singer Katy Perry.
"My mum is here. She got upset when you dragged up my marriage," Russell said. "I saw her cry."
He then added, "That's the reality because it's real people Graham, that's my real mum. I have come here to promote a film and you made my mum cry. I don't see you as that sort of person Graham."
"I don't see myself as that kind of person," replied Graham.
"And yet you are," Russell retorted.
Russell was annoyed Graham had not notified him that there would be questions about his marriage.
"What I would have done, mate, in your position is come up to me before the show and gone, 'Eh listen, it's a bit odd that your ex-missus was on last week. I might mention it, is that OK?'" Brand said.
Katy had appeared on the show the previous week.
"But in all of the chatting and the research backstage, no-one mentioned it."
Fans of the show, however, cannot expect to be able to watch the exchange. It was not included in the final take. A spokesperson said only the "best bits" are kept, and this tussle did not make the cut.
Image courtesy of Lia Toby/WENN.com
more celebrity drama
Courtney and David's divorce; Russell Brand's jokes
McFadden and Godorem saga: Legal eagles soar in
Bingle defends photos, has a tough few days