Divorce, Turning
50 And A Movie
Is Tom Cruise's life just one big promotional opportunity? What was supposed to be one of the biggest moments of his life, turning 50, has been diluted by the news that wife Katie Holmes has walked out on their six-year marriage. But that's not all that has happened during the Mission Impossible star's epic week…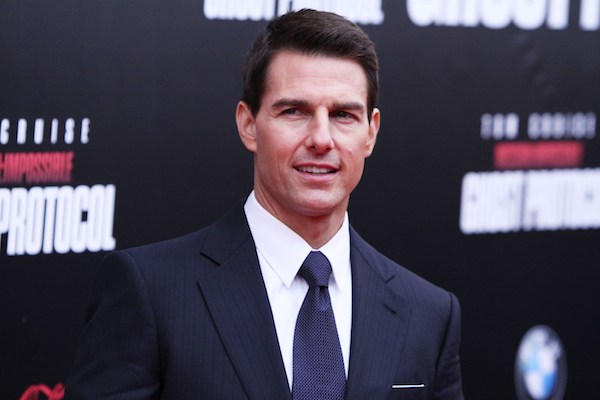 It's a story as old as Hollywood itself. Boy gets girl, boy jumps on couch with excitement, boy loses girl because he appears to be keen on indoctrinating their 6-year-old into a cult-like religion.
Tom Cruise has snatched his fair share of headlines in recent days, so what has actually happened in Cruise's Catastrophic Week From Hell?
Holmes files for divorce from Cruise, taking daughter Suri with her and seeking sole custody. The media blames it on the Church of Scientology. The former Mrs. Cruise steps out in public and is snapped looking as happy as a kid in a candy shop with her distinctive 5-carat wedding ring already missing.
The new trailer for Cruise's forthcoming action flick, Jack Reacher, hits the web, with the movie appearing to be about a man with nothing to lose, seeking revenge. Is it a case of art imitating life? Watch it below...
The film's plot actually follows a former U.S. Army Military Police Major turned drifter, who helps prove the guilt of a sniper guilty of killing five people. The trailer has been cut to make Cruise look like a man on a mission for revenge: Is this just a coincidence, or a little last minute creative editing?
Cruise turns 50. Wouldn't you think that as a family, they would've been planning some sort of over-the-top Hollywood-sized birthday bash to celebrate this milestone -- or is this a sign that the relationship has been over for longer than we know? Maybe he'll be holding an intimate celebration with his fellow Scientologist Thetans.
Cruise's momentous week continues with Forbes announcing that Cruise was Hollywood's highest paid actor between May 2011 and May 2012, netting a whopping $75 million U.S. Sorry Katie, but according to the pre-nup that TMZ uncovered, you're not getting any of it!
Photo credit: Andres Otero/WENN.com
More Entertainment News
Will Smith and family taking over the world
Is Chris Brown quitting music?
Fun.: We want to be like Nickelback