Group To Release New Music This Year
Beyonce Knowles, Kelly Rowland and Michelle Williams, once known collectively as Destiny's Child, are ready to shake their jelly once again -- sort of. While they're not officially reforming (yet), fans of one of the world's biggest ever groups will be treated to some brand new, previously unreleased material later this year.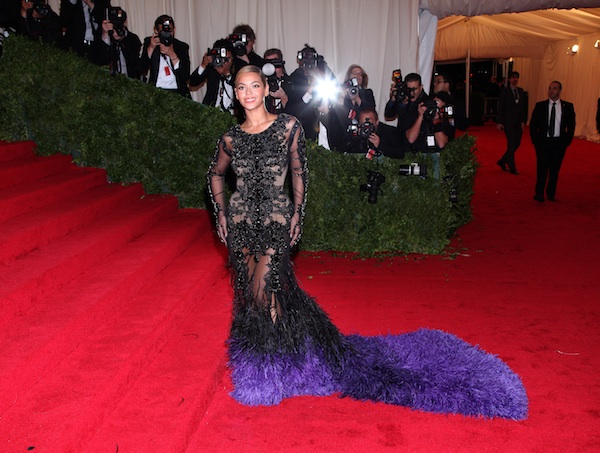 In an interview with The Huffington Post, Beyonce's dad, Matthew Knowles, was discussing the 20th anniversary of his record label Music World, home of the all-girl group throughout their record breaking career.
"We still have our joint venture with Sony and in November we're putting out two Destiny's Child catalog records with new material," he says.
"It's all released material with some previously unreleased material."
Beyonce famously sacked her dad as her manager in 2011, saying at the time that it was just time for a change.
"It's not that anything bad happened between us. My family has my support always, and they support me, but when you've been working with the same people for 15 years, it's natural to eventually have your own ideas," she said.
"I believe that parents prepare their kids for the moment that they're on their own: at this point, I'm taking everything my dad and my mother have taught me, and I'm able to do things my way. We were at a point where we'd learned so much from each other, and now it's exciting for me to do this on my own and hire my own team. I've started managing myself."
As for whether Destiny's Child will get back together, Mr. Knowles is hopeful.
"It takes a year of planning to do these tours, but first it starts with the artist wanting to do it. And I think the ladies are still working happily in their solo careers," he says.
"And I hope in the next five years that there is a reunion tour. I think it would be incredible. The hardest thing would be choosing which songs they're going to do, because we would want to mix it up with solo hits and Destiny's Child hits. We would have to throw away some number ones from off the set list."
Photo credit: Andres Otero/WENN.com
More entertainment news
Is Chris Brown quitting music?
Will Smith and family taking over the world
Fun.: We want to be like Nickelback