JT Hasn't Turned
His Back On Music
It's been six years since Justin Timberlake released his last album FutureSexLoveSounds and, despite it selling by the truckload (over seven million copies worldwide), JT turned his back on the music world to focus on other endeavours. However, this week he may have hinted that a musical comeback could be on the cards.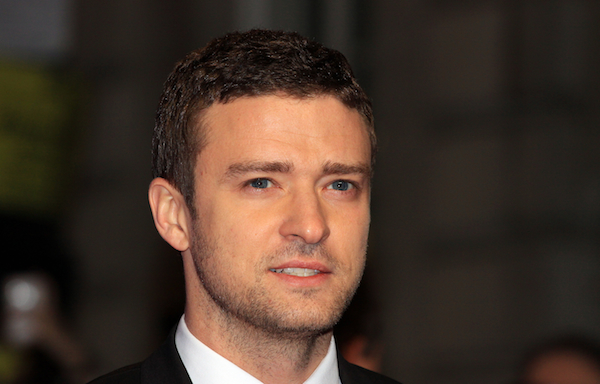 Aside from the odd collaborations over the years -- Madonna's "4 Minutes" from 2007, 50 Cent's "Ayo Technology" from 2008, Ciara's "Love Sex Magic" in 2009, "Dead and Gone" with TI and a few others -- Timberlake has taunted his music fans by stopping short of releasing an album of new material.
"Unfortunately, the business of music is what taints an artist's desire to make music," he told Playboy in 2011.
"I don't want to paint a picture of being jaded, because I love making music. I honestly love it. But there is a level where making music becomes a total life-sucking commitment. For instance, to do an album and a tour, you have to be absolutely certain that whatever you have to say is from the heart, because you're going to say it a thousand times -- and on nights when you don't feel like performing. You need to feel inspiration to get to a level where you're performing like that. But I haven't felt that level of conviction the past few years. And without that conviction it's crazy to put yourself out there."
However, it's not like he's had much time to concentrate on the music given that he's been fairly busy in recent years. He's been in 12 movies since FutureSexLoveSound was released, as well as launching a record label called Tennman Records, starting the William Rast clothing line, buying a golf course in Tennessee, designing a range of home accessories called Home Mint, creating a luggage line called ful -- and to top it all off, he is in the process of helping to relaunch Myspace (yes, it's still around!).
In amongst all of that, he's also found the time to get engaged to Jessica Biel, and who can forget his hilarious collaborations with Andy Samberg, "D*ck In A Box" and "Motherlover," via Saturday Night Live.
Phew!
When one of his Twitter followers quizzed the 31-year-old this week on the status of his music, asking, "So the hell with music, huh?" Timberlake was quick to respond, writing, "Never. I just don't rush the very thing that is most dear to me... #Imakeartfromtheheart."
Well, if your heart could hurry up, I'm sure there's heaps of us who would appreciate it!!
Photo credit: Lia Toby/WENN.com
more entertainment news
Settle down, No Doubt is back!
Russell Brand reveals goss about Katy Perry split
Bieber announces Oz tour, fever grips nation