Relationship In Doubt After Cheating Scandal
OH. MY. GOD. In the span of a couple of hours we've learned that not only were Kristen Stewart and Robert Pattinson a couple (it's never been confirmed), but she's had a fling with the 41-year-old married director of Snow White and the Huntsman, Rupert Sanders. Explosive!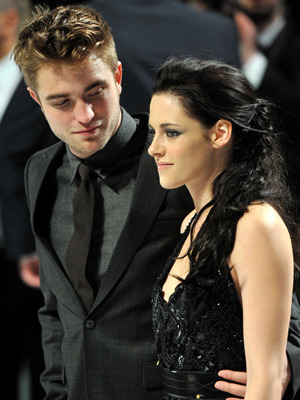 Photos of Stewart and the father of two getting hot and heavy in a car together have been plastered on gossip websites and on the cover of the U.S. tabloids, leaving little doubt as to what was going on between the pair.
Rather than deal with it behind closed doors, the normally private Stewart issued a statement within hours of the pics being released saying, "I'm deeply sorry for the hurt and embarrassment I've caused to those close to me and everyone this has affected. This momentary indiscretion has jeopardized the most important thing in my life, the person I love and respect the most, Rob.
"I love him, I love him, I'm so sorry."
Sanders was also quick to issue his own statement saying, "I am utterly distraught about the pain I have caused my family. My beautiful wife and heavenly children are all I have in this world. I love them with all of my heart. I am praying that we can get through this together."
Naturally, the internet has been savage in it's backlash against the 22-year-old Twilight star, with even Lady Gaga coming to the defense of Stewart!
"Geez this kirstew rob stuff is brutal," she tweeted. "Makes me sad the way the press acts. Hope they're ok."
With both Stewart and Sanders are on board for a Snow White sequel, it could make the film set a little awkward!
More celebrity relationships
Tom and Katie's divorce finalised
Russell Brand reveals goss about Katy Perry split
Love at work for Delta Goodrem