Fans Of KStew Turn
On The Twilight Star
Kristen Stewart may have fought off vampires and werewolves in the Twilight series and battled an evil queen in Snow White and the Huntsman, but there's nothing more vicious than an R-Patz fan girl attack!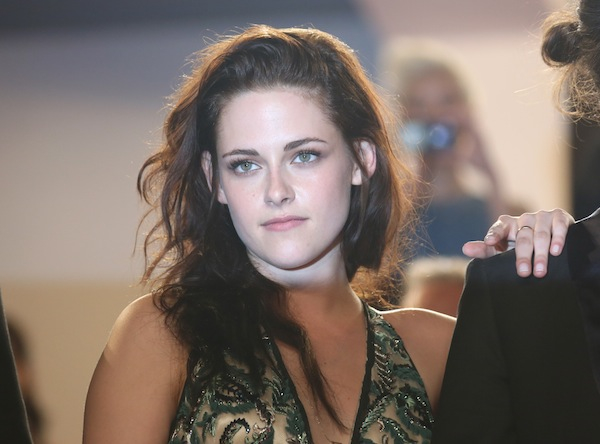 Reports are saying that Pattinson has moved out of the house he shared with Stewart, following the explosive photo scandal showing the actress pashing her Snow White director Rupert Sanders.
Her admission of guilt, via a statement released to the media, came as a shock to everyone when she admitted, "This momentary indiscretion has jeopardized the most important thing in my life, the person I love and respect the most, Rob. I love him, I love him, I'm so sorry,"
So how quickly have the once dedicated fans of the couple turned against one half of the pair known as Robsten?
Very.
Nutty Madam (that's her YouTube name) has become the most noted of the K-Stew haters, uploading a clip of herself ranting about the cheating allegations.
"You were stupid enough to get photographed doing it!" she says. "Don't be so stupid... I can't believe she would do this. I thought they were photoshopped. I thought it wasn't real, but it's real!"
Watch her video here (Warning: There is some use of profanity).
Additionally, a quick search of Twitter only goes to show the level of hatred being spewed in Stewart's direction, with the comments being posted faster than we can read them!
"Unfortunately Kristen Stewart can't show she's sorry for cheating because she has no facial expressions," Goblets Of Tweets wrote.
The Nicky Paris said, "I can't believe Kristen Stewart cheated on Robert Pattinson. I heard he's now just as miserable as she always is."
SNAP!
However, a user named Karleigh summed up the general feeling in the female community right now saying, "Kristen Stewart... You had ROBERT freaking PATTINSON and you CHEAT? Every woman in the world hates you right now."
There are the odd believers though, with one fan denying that Stewart cheated and those photos don't prove anything writing, "I BELIEVE Kristen Stewart DIDN'T DO ANYTHING AND IF AS A KRISBIAN THINKS THAT SHE DID THEN YOU ARE NOT A KRISBIAN YOU ARE FAKE!"
Photo credit: Lia Toby/WENN.com
more entertainment news
Confirmed: Kristen Stewart cheats on Robert Pattinson
Miranda Kerr still in love with Orlando
Justin Timberlake hints at music comeback