Rice Disappointed
With 6th Place
Stephanie Rice is Australia's golden girl of the pool. It's a title she commanded following her gold medal haul at the Beijing games in 2008. However, after battling a severe shoulder injury over the past two years and a series of personal scandals getting in her way, Rice had her hopes pinned on a strong debut at London 2012, but it wasn't to be.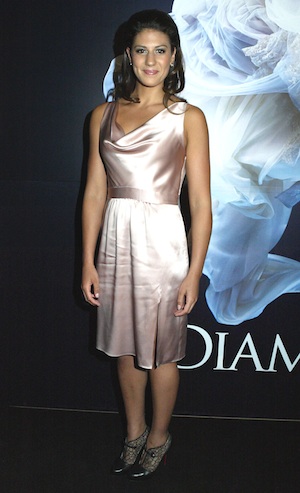 However, the 24 year-old was left in tears and feels that she's let her country down after a disappointing sixth place in the women's 400m individual medley.
There wasn't a dry eye anywhere when Rice broke down at the end of the race, confirming that she hasn't disappointed anyone and that her country is still 100 per cent behind her, no matter what the result.
"I can't make excuses," she told the media afterwards. "I would have loved to have gone faster and loved to have done better. More than anything, I hope I haven't let anyone down."
Prior to the games, Rice was embroiled in a small controversy when she tweeted a pic of herself in a bikini at a time when others were locked down in rigourous training sessions in the lead up to the games.
Rice's coach, Michael Bohl, said that after her success in Beijing, they let her be a 19 year-old for a while saying, "We took the reins off a bit and she was going out a bit and she was partying hard, just like other 19 and 20 year-old girls. She was enjoying herself, and it was good she got that out of her system."
Head coach Leigh Nugent said prior to the games that, "Ricey may not have the consistency of training behind her that she did entering the 2008 Olympics, but she's a lot more savvy now, got great experience from Beijing and she is a tough competitor."
The swim star put her thoughts down on Twitter following her loss on the weekend saying, "Tonight was emotion filled. I'm disappointed with the time but I walk away from the race knowing I couldn't have done anything better. [I] Loved seeing my family tonight… It's been almost 5 weeks since I last saw them. They have been the biggest support for me thru this preparation and I'm so grateful for the hard work and sacrifices they have make (sic) for me on this journey."
Fans of Rice were quick to voice their support with Katie Goldman summing up the country's feelings.
"Steph you are still a champion in everyone's eyes and I can't wait to watch you continue to do AUS proud throughout the week!!"
Agreed.
Photo credit: Robert Wallace/WENN.com
more Olympic coverage
A guide to the Australian events at London 2012: Week 1
Eamon Sullivan on eating like an Olympian
Olympic themed treats