Swim Star Denies Romance Rumours
Stephanie Rice's London 2012 campaign may not have gone her way, but outside of the pool things have been heating up, with reports she's hooked up with superstar basketballer Kobe Bryant!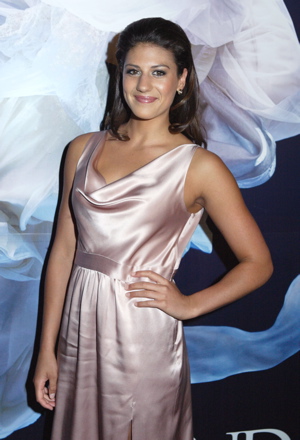 Former Olympic swimmer Craig Stevens has gone on the record telling Triple M, "I think there is definitely something going on" between the pair, adding, "I was a swimmer at the last Olympics and he was hanging round us a fair bit, at different parties and what not."
To further enhance his claims Stevens said, "I remember her telling a story how he kind of put it to her. He had family coming in the next day but he had that night free."
Australian basketballer and Opals slam-dunker, Liz Cambage also got in on the act tweeting, "I love how Kobe has his wife with him at the Olympics, yet still surrounded by groupies!!! Some women need to get a grip, ASAP!"
When asked about the comments, Cambage said, "Just said what everyone else is thinking."
The pair haven't helped squash the rumours either, with rice watching Bryant's USA Dream Team take on the Boomers in their semi final (the Boomers lost) and both of them attending the cycling events at the Velodrome together.
Obviously, with Rice's profile, this story has spread like wildfire in the Australian media, forcing the swim star to take to Twitter to call BS on the rumours.
"FYI yes Kobe and I are friends, but no we are not together and never have been," Rice stated on Twitter. "Can't guys and girls be just friends..? He's an amazing athlete and I've enjoyed getting to know him and many other great athletes in my Olympic journey."
Bryant, who split with his wife last year after reports he'd been unfaithful, is said to be trying to patch things up with his ex.
Since Rice's comment on Twitter, Craig Stevens has given a public apology via The Daily Telegraph saying, "I have honestly felt sick after what I said, I had no right to make comments with second hand information.
"I did not realise he was still married. I thought he had been separated, hence why I thought something could be happening," he added. "If I could take back what I said I definitely would."
Photo credit: Robert Wallce/WENN
more olympic coverage
Sally-bration! Sally Pearson wins gold
Finally, a gold medal win for Australia
What you've missed because of London 2012