The Breakup Of Robsten Is Juiciest Of The Year
The split of Kristen Stewart and Robert Pattinson has been a gossip columnist's dream come true. So far it's involved a cheating scandal, her very public apology, him moving out, reports she's been dumped from a movie, a promotion tour for another movie for him and a big name star throwing her hat in the ring. It's just so juicy!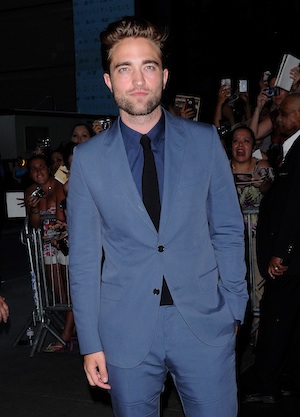 Go back three months and you would've thought that Pattinson and Stewart were on a one way trip down the aisle and to a life lived happily ever after.
Not now.
After the damning photos of Stewart locking lips with Rupert Sanders, her director on Snow White and the Huntsman, made headlines everywhere, their relationship is in tatters and Pattinson's come off looking like the heartbroken ex.
"The world would be a much better place, I think, if all these bankers and billionaires were followed by paparazzi and studied as carefully," the actor said in an interview this week when quizzed about the state of his relationship.
Veteran actress Jodie Foster, who worked with Stewart on the 2002 Panic Room, wrote an essay on The Daily Beast about her experience with the actress, how the media should leave her alone and that soon everyone will move on to the next Hollywood scandal.
"Eventually this all passes," Foster writes. "The public horrors of today eventually blow away. And, yes, you are changed by the awful wake of reckoning they leave behind. You trust less. You calculate your steps. You survive. Hopefully in the process you don't lose your ability to throw your arms in the air again and spin in wild abandon. That is the ultimate F.U. and—finally—the most beautiful survival tool of all. Don't let them take that away from you."
Meanwhile, reports that Stewart has been dumped from the next Snow White movie is premature, with Universal releasing a statement saying, "We are extremely proud of Snow White and the Huntsman and we're currently exploring all options to continue the franchise. Any reports that Kristen Stewart has been dropped are false."
We're yet to see or hear anything from Stewart, aside from her public apology. However, for now, it's best that she remains behind closed doors and away from the spotlight.
Photo credit: Ivan Nikolov/WENN.com
More entertainment news
Kristen Stewart cheats: the fans react
Confirmed: Kristen Stewart cheats on Robert Pattinson
Jennifer Aniston and Justin Theroux engaged