Dance Show Axed, I Will Survive Falls Flat
While the other networks are relishing in their success post London 2012, Channel TEN has struggled to find an audience for their swag of new shows, with many looking like they'll end up on the scrap heap.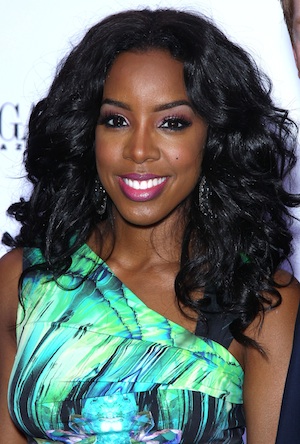 Following the axing of Everybody Dance Now, the over-hyped, under-watched reality dance comp that got the boot after just a couple of episodes and a retweak, the network admitted they just got it wrong.
"As part of the renewal of Network Ten's creative content, we are trying new formats and creating more programming options. Unfortunately, we didn't get the Everybody Dance Now format right," Network Ten chief executive James Warburton said in a statement.
"Kelly (Rowland), Jason (Derulo) and Sarah (Murdoch) are fantastic presenters. Their professionalism and commitment to Everybody Dance Now was remarkable, and the many talented dancers on the show were amazing… clearly it has not struck a chord with viewers."
Then there's Don't Tell The Bride, with Kate Ritchie as host, where the groom has to plan an entire wedding. It failed, dragging in just 583,000 viewers, while it's follow up, Can Of Worms with new host Chrissie Swan, managed to pull 590,000.
The network's other flagship show, I Will Survive hosted by former Packed To The Rafters star Hugh Sheridan, also fell flat. With the show trying to find a triple threat by following the trail of the movie Priscilla: Queen of the Dessert, it failed to find an audience with just 506,000 viewers.
Meanwhile, Channel 7 is loving life with The X Factor pulling in over 1.5 million people while Channel 9's rejuvanated Big Brother continues strongly with 1.1 million people tuning in.
Is all of this a sign that Channel TEN should revert back to its old ways of re-running episodes of The Simpsons at every spare minute or is it just a network trying to be fresh and provide a viewing alternative?
What would you like to see more of/less of on the telly? Post your thoughts below.
Photo credit: Judy Eddy/WENN.com
More entertainment news
Guy Sebastian: Why X-Factor is good for Oz music
One Direction cover 'Wonderwall': Haters unite
Robert Pattinson ducks, while Kristen Stewart hides