Barbara Catches Kim Off Guard
After her highly publicised failed marriage to Kris Humphries, it seems Kim Kardashian has finally found love with Kanye West and she has admitted that she wants his kids. These celebrities don't know how to take it slow!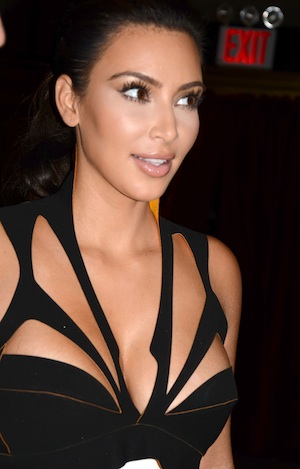 Making an appearance on The View, the reality star was caught off guard by co-host Barbara Walters who asked,  "I remember interviewing him [West], he's an adorable man. Having said that; what about marriage? Do you want his child? Where are we?"
Surprised by the 82-year-old's line of questioning, Kardashian responded, "Technically, I mean I'm still married… In a perfect world, when you find someone that you really feel like is your perfect match."
She added, "At the space that I am in life now, kids is definitely something that I want. I think I wanted that before and I think I, you know, I fell in love so quickly and wanted that to be my life so badly, but I just didn't take the time to find someone."
The 31-year-old says she has matured since her split, admitting, "I am such a different person today and anyone who would be with me today, or anyone in my past, would have probably wanted the person I am today. I care more about the simple things. You really figure out what's important in life. I value time more -- staying at home, doing nothing, cooking in... Not all about the glitz and the glam of a relationship. I just really have grown up."
West also seems to also be in a happy place with his "perfect bitch" (his quote, not ours -- he calls Kardashian that in his latest track "Clique") and is not ashamed of his girlfriend's x-rated home movie.
The rapper spits, "Eat breakfast at Gucci, my girl a superstar all from a home movie," in the new track taken from his forthcoming album G.O.O.D. Summer.
It's a match made in celebrity heaven!
Photo credit: IZZY/WENN.com
More entertainment news
Hugh Jackman dishes out diet advice to Anne Hathaway
Top 5 celebrity nude scandals
Engaged: Avril Lavigne and Chad Kroeger