Stalker arrested at Miley's home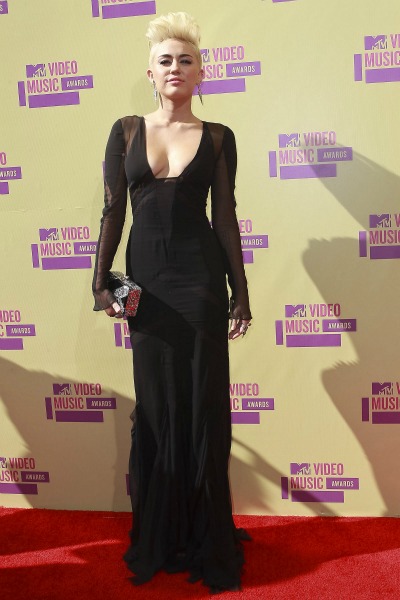 Creepy stalker or new stylist?
Not everyone's a fan of Miley's new hairstyle, least of all 40-year-old Jason Luis Rivera who was found in Miley's garden with a large pair of scissors.
Seemingly more interested in being Miley's new hairdresser than stalker, Rivera was arrested over the weekend after being caught at the 19-year-old's LA home on Saturday with a large pair of scissors in his pocket.
After jumping the fence and knocking on the front door, police arrived to find Rivera hiding in the bushes of the garden lighting candles.
As police called out to him to step out of the property he insisted that he knew the star.
"I am friends with Miley Cyrus. I am," he said.
"She's my wife. Me and Miley have been friends for five years."
Police handcuffed Rivera and he has been charged with trespassing and resisting arrest. Rivera pled "not guilty" to the charges but the judge has set his bail at $100,000 and he is still in custody.
He's also been ordered to stay 500 yards from Miley and the area she lives. Being the busy woman that she is, Miley was luckily not home at the time.
Miley has had her fair share of attention from creepy old men. In 2009, 53-year-old Mark McLeod went to jail for stalking Miley when she was under age. He claimed they were secretly married and sent her gifts and letters.
Rivera will be back in court on Sept. 17. Watch this video of his arrest.
Image courtesy of WENN.com/FayesVision
More celebrity news
Top 5 celebrity nude scandals
Kim Kardashian admits she wants Kanye's babies
One Direction and Rihanna rule MTV Video Music Awards