Kate Middleton pregnant?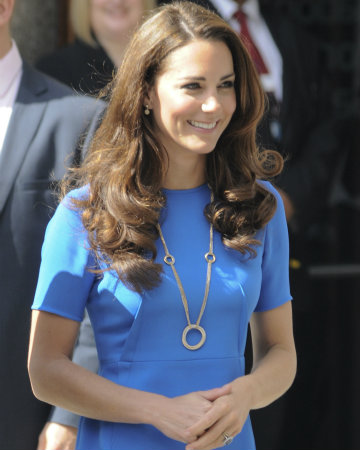 A few snaps of the happy couple have been released with the Duchess of Cambridge holding a glass of water at an event as part of their royal tour in Singapore.
So? A glass of water at an event? Hardly evidence to support a pregnancy claim, right? Wrong! The New York Daily News also said she turned down a glass of vino twice at the state dinner while hubby William opted for a glass of Bordeaux.
Still not convinced? Well, turns out while Kate was at the British Gala Reception at Eden Hall on Thursday, she appeared with water in her wine glass again.
So is she or isn't she? Well a spokesperson from the Royal Family hasn't touched the subject just yet, so we will have to wait. But since Kate has been fond of a sneaky drink at these functions before, it does seem a tad out of the ordinary to turn down a drink at two functions doesn't it?
Or am I getting a little over-excited? We had to wait long enough for the royal wedding, surely we don't have to wait too long for the royal birth too?
Just to be sure, we best keep an eye on Kate's eating habits at these events too. If she starts asking for Nutella-covered pickles, then we'll know for sure that something is going on.
Image courtesy of WENN.com
More celebrity news
George Clooney breakup rumours
Emma Watson peek-a-boob!
Scissory stalker arrested in Miley's home