A royal victory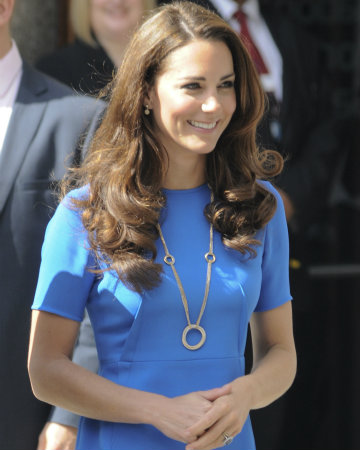 kate bares all
Can't a girl go on holiday with her husband in the south of France and sunbake topless without the whole world knowing about it? Well no, not if you're Kate Middleton that is.
Poor Kate, her ever-stylish ensembles and pastel-coloured dresses seem a distant memory now, don't they? Because now, all we can think about is how she was snapped by French magazine Closer during a private moment while on holidays.
The royal couple were sunbaking on their balcony at a private chateau they were staying at, which was also owned by a family friend, when they were photographed.
But the royal family isn't having any of it and has sued the magazine and won.
A French court has ordered the mag to hand over the photos within 24 hours or they'll face a $13,000 fine for every day they delay doing so.
Not only that, they'll also be fined a further $13,000 every time the images are republished or distributed.
Sarah Ferguson has spoken out in support of Kate saying that the photos published by the magazine are a "devastating invasion" of privacy.
Fergie has certainly had her run-ins with the paparazzi too. Back in 1992, photos were published of Sarah having her toes sucked by businessman John Bryan while she was Duchess of York and married to Prince Andrew.
But the royal family wants to know why Sarah is commenting on the Kate Middleton incident at all, saying she's just vying for publicity.
All this royal scandal, it's hard to keep up.
Image courtesy of WENN.com.
More royal news
Kate Middleton pregnant?
Top 5 celebrity nude scandals
Clothing colours inspired by the Queen