Kourtney gives birth on TV... again!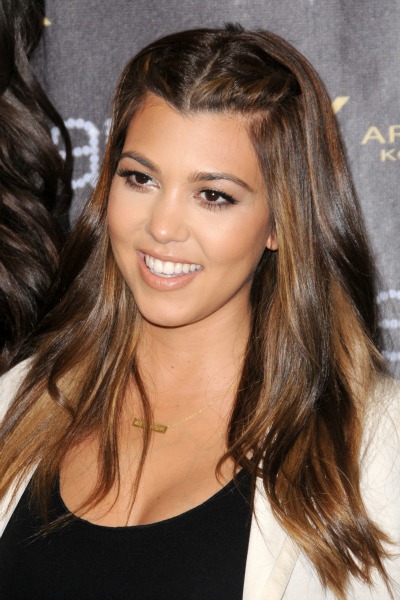 Will you watch?
Kourtney, we know your claim to fame has been reality television, but really, giving birth on TV? Is there nothing that should remain private?
Apparently there isn't because Kourtney invited millions of viewers into the birthing suite when her family filmed the birth of her daughter Penelope Scotland in July to be aired on the reality TV show Keeping Up With the Kardashians.
The episode only just aired on this week's US showing of the season finale.
Surrounded by her family, including partner Scott Disick, sisters Kim and Khloe, half-sisters Kylie and Kendall, and brother Rob, it was definitely a family affair.
Even though the birth of Kourtney's two-and-a-half year-old son Mason was also aired on the series, US viewers expressed their shock via Twitter about how Kourtney reached down and pulled baby Penelope out herself.
Khloe jokes about the birth saying, "Kourtney just loves to pull out her own children," referring to how Kourtney reached down and pulled Mason out during his birth too.
"It's such a magical feeling to say hello to my baby girl," said Kourtney.
But some viewers weren't too impressed by the taping of the miracle of life, some tweeting how "gross" and "creepy" it was.
We can only guess how they'll top this with next season's finale. Will you be tuning in?
Image courtesy of Ivan Nikolov/WENN.com.
More celebrity news
Ricki-Lee: "I'll never marry again!"
George Clooney breakup rumours
Dina Lohan's messy Dr Phil interview