Emergency Surgery
Tori may have given birth to her fourth child last month but, after experiencing complications, she's still recovering in hospital.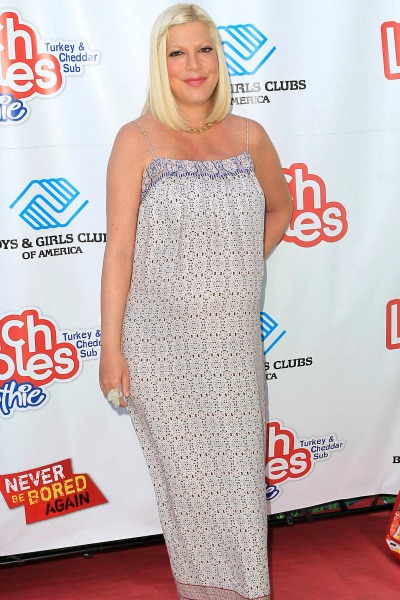 The complications occurred after the C-section, which was Tori's third in total and second in just over a year. Her daughter Hattie was born last October.
The former Beverly Hills, 90210 star gave birth to son Finn on 30 August but is said to have been in hospital on and off ever since.
Tori's husband Dean McDermott said he wanted to keep it all quiet but he let the cat out of the bag when he tweeted to his friends saying, "She's good. Just testing."
A statement was released by Tori's spokesperson who confirmed the mother of four is in hospital but is "resting comfortably".
Tori and Dean are also parents to Liam, 5, Stella, 4, and Jack, 13, who is from Dean's previous marriage.
As well as complications during the birth, Tori experienced postpartum problems and migraines.
Spelling is the host of reality show Craft Wars on TLC.
Image courtesy of FayesVision/WENN.com.
More celebrity news
Kourtney Kardashian gives birth on TV... again!
George Clooney breakup rumours
Lady Gaga wears burqa and bag with C-word